Winter Winning with Melbet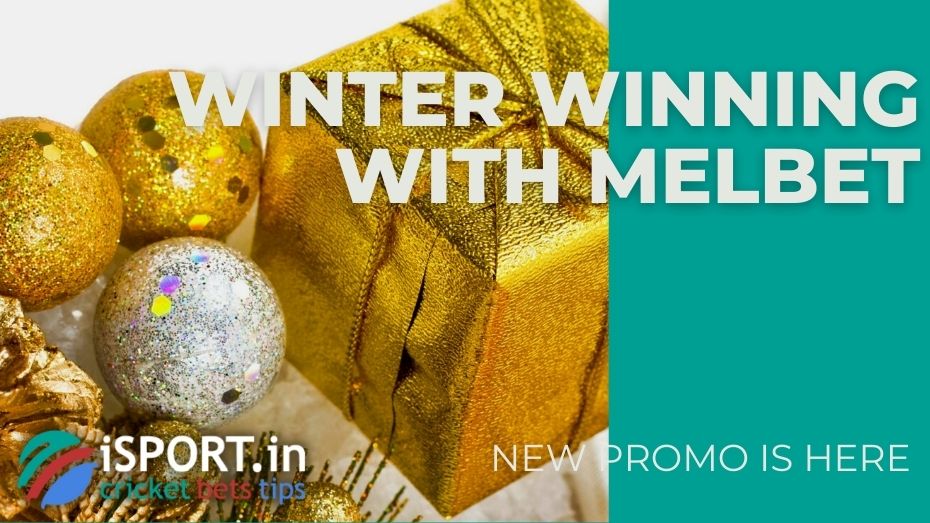 Finally, we waited for the winter season. Christmas, gifts, tree, what could be more fabulous? Perhaps only promotions from our well-known bookmakers. Melbet brought us happiness and joy this time. This company has been in the world of sports and excitement for a long time, so you can easily rely on it.

December is the first month of winter, which means that it is he who opens the time for numerous events. Literally, a new promo started on December 1: Winter Winning with Melbet. This time we are waiting for free bets, promotional tickets, new smartphones and much more. What to do? At a certain time, it is enough to place a bet. Our team will tell you everything in detail now.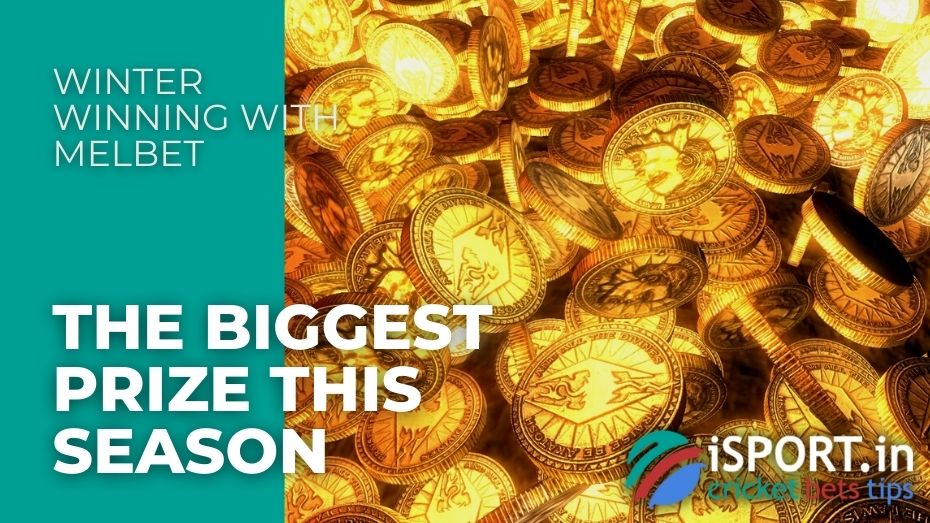 Winter Winning with Melbet: marathon stages
The entire online event is divided into several stages, each of which each participant will have to go through to get a long-awaited prize. The main thing here is to start!
The first phase started on December 1, but don't worry, it expires on December 3. The following task applies here: to conclude a deal in the amount of INR 506.51 and receive the promised free bet in the amount of INR 253.25 and 1 promotional ticket.
The second – from 04.12.2021 to 06.12.2021. The plan for receiving is exactly the same: the rate is from 607.81 INR. After that, you will already have a free bet of INR 303.90 and 2 tickets.
The third – from 07.12.2021 to 09.12.2021. Bet INR 709.11 and INR 354.56 free bet and 3 promotional tickets in your pocket.
Fourth – from 10.12.2021 to 12.12.2021. Bet on 810.41 INR and free bet in the amount of 405.21 INR and 4 promotional tickets.
Fifth – from 13.12.2021 to 15.12.2021. We finally got to the middle. And here, it is worth spending only 911.71 INR so that you have 455.86 INR in the form of a free bet and 5 tickets.
Sixth – from 16.12.2021 to 18.12.2021. 1013.02 INR – bet. Free bet at INR 506.51 and 6 tickets.
Seventh – from 19.12.2021 to 21.12.2021. Bet from INR 1266.27. Gift – free bet for INR 633.14 and 7 tickets.
Eighth – from 22.12.2021 to 24.12.2021. As usual, start playing from 1519.52 INR and get a free bet of 759.76 INR with 8 tickets are waiting for you.
Ninth – from 25.12.2021 to 27.12.2021. Wager INR 1,772.78 and receive a free bet of INR 886.39 and 9 promotional tickets.
The tenth and most recent – from 28.12.2021 – 30.12.2021. On this day, the biggest bet is 2026.03 INR, but the prize is pretty steep: a Free Bet of 1013.02 INR and 10 promotional tickets.
Winter Winning with Melbet: terms and conditions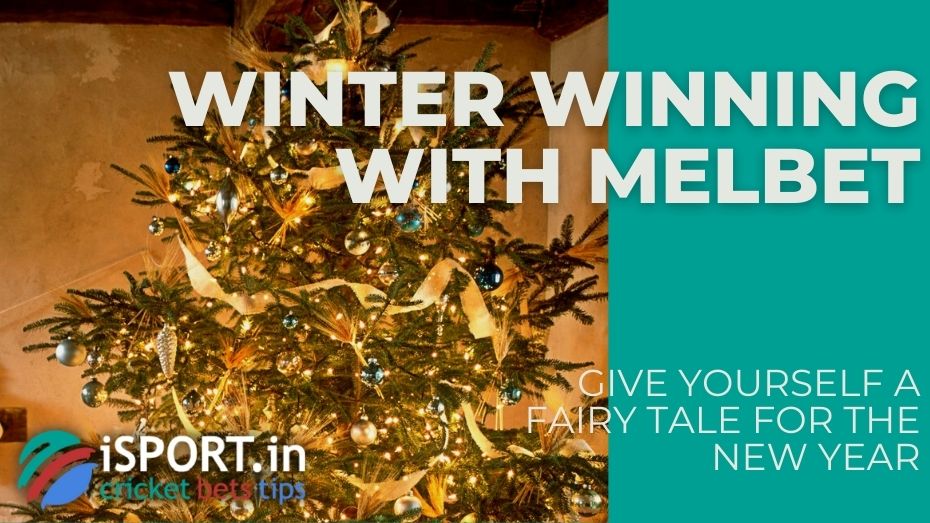 We moved on to the section familiar to everyone. Let's discuss a few points of Winter Winning with Melbet.
Only registered users can participate.
Single bets are valid, odds – 2.10 and express bets with odds from 1.6.
The minimum bet is INR 50.65.
Unlimited bets.
Only real money is played.
After passing all the stages, free bets are summed up and then credited to the account. The total amount is not more than 5571.59 INR.
Wagering. Accumulator bets for at least 4 events in the Line / Live with odds 1.6.
Winter Winning with Melbet: prize pool
Winter is always associated with gifts. Right now we will talk about this. At the very end, with the help of those promotional tickets of users, those who have collected the number of tickets equal to the prize are selected. Everything happens randomly. What can you get?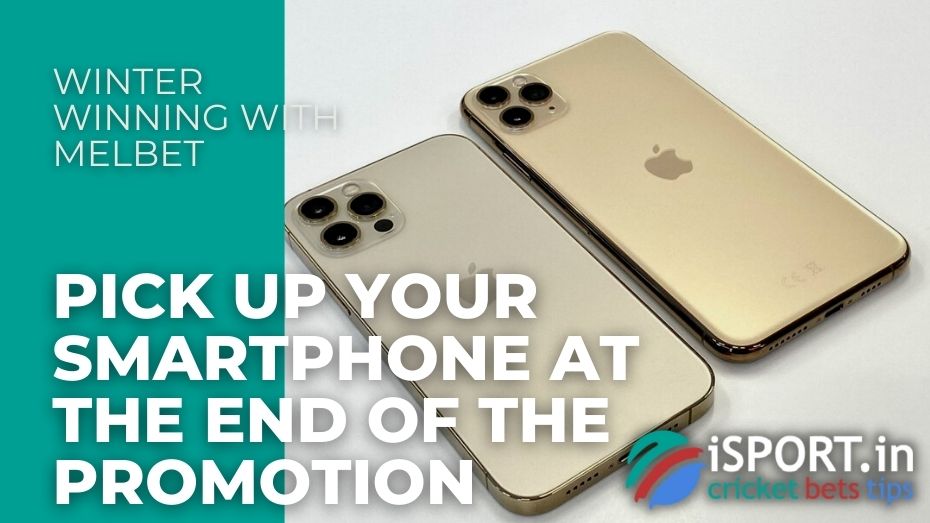 1st place – Apple iPhone 13. Not less than 40 tickets.
2nd place – Microsoft Xbox Series X 1TB. 30 tickets.
3rd place – Xiaomi Redmi Note 10 Pro. 20 tickets. There are already 3 winners.
4th place – Apple AirPods Pro. 10 tickets. 5 lucky ones.
5th place – Xiaomi Mi Smart Band fitness bracelet 6. 1 ticket. 10 winners.
We hope that after reading the entire article, you will be motivated to take part in this marathon. Treat yourself before the New Years at Winter Winning with Melbet.
The offer is available from is 12/01/2021 (18:00 +3 UTC) to 12/30/2021.