Nomini Live Cashback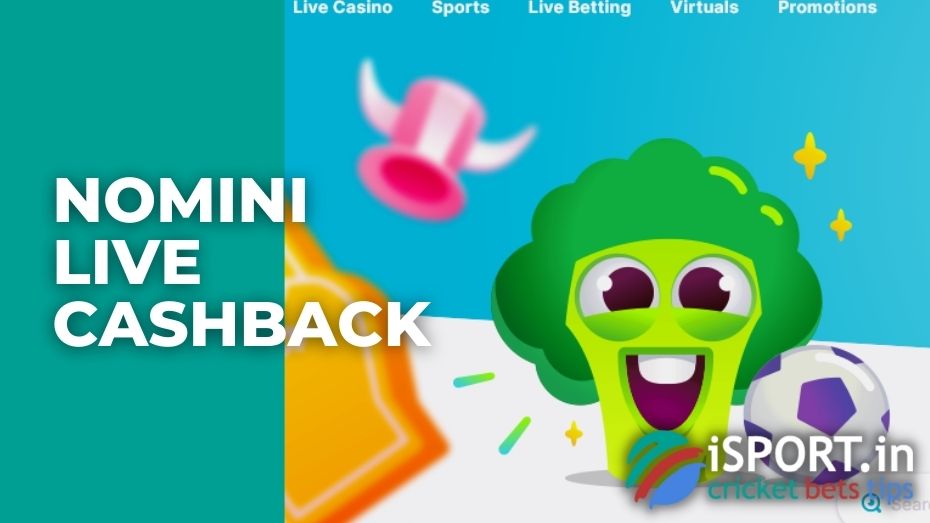 The Nomini website is a godsend for casinos and sports betting lovers. Here you can participate both in games and bet on sports matches. To support its regular players, the company uses Nomini Live Cashback. You get the right to a 25% refund in the Live Casino section. You can receive money weekly, because the promo starts at 00:00 on Monday and ends at 23:59 on Sunday.
Nomini Live Cashback: general information
Nomini has three main segments: Casino, Live Casino and Sports. Even without registration, you can get acquainted with the list of games and the line of events that the online casino puts up. Some bettors may be interested in the information that in the Casino section you can choose a random game. This challenge will surely only add an emotional component to your game. In addition, Nomini has plenty of top events — more than 170. There are more than 150 games in the Live Casino section. Just by participating in these entertainments, you will be able to receive a weekly Nomini Live Cashback of 25%. The promotion is available to all registered users who have been involved in the Live Casino section.
If you don't have a casino account yet, we recommend using our Nomini promo code for a welcome bonus.
It is very easy to register on the Nomini gaming platform. Choose one of the welcome bonus options, then enter your e-mail address, come up with a nickname and password. After that, enter your data and start playing.
Let's denote the main conditions for obtaining the Nomini Live Cashback:
The minimum cashback amount is 5 EUR.
The maximum cashback sum is 200 EUR.
To get cashback, focus on the following formula:
cashback= (total deposits – balance of funds during the promotion period – funds withdrawn during the promo period – bonus amount during the promotion period) * 25%.
You can apply for the Nomini Live Cashback every Sunday, returning 25% of the funds for the past week. To do this, you either need to write to the administration of the Nomini website by email, or in a Live chat. If you do not take the initiative yourself, cashback will not be credited to your account.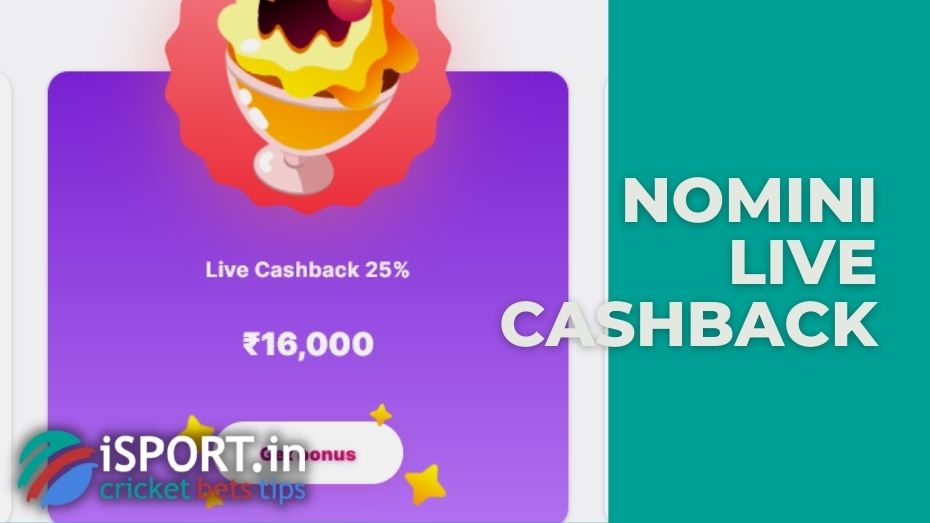 Nomini Live Cashback: how to get it
After you have sent an email or Live Chat, expect that funds will soon be credited to your real account (of course, if you pass the minimum cashback threshold — 5 EUR). For the money to be withdrawn from the account, it is necessary to place it in the Live Casino section only once.
The casino administration declares that the Nomini Live Cashback promotion is open-ended. At the same time, the organizers can terminate it on their initiative at any time. Before accepting any offer from any online casino, be sure to read the BM's rules. You will evade potential issues during the game this way. Successful game!