Linebet Bonus Games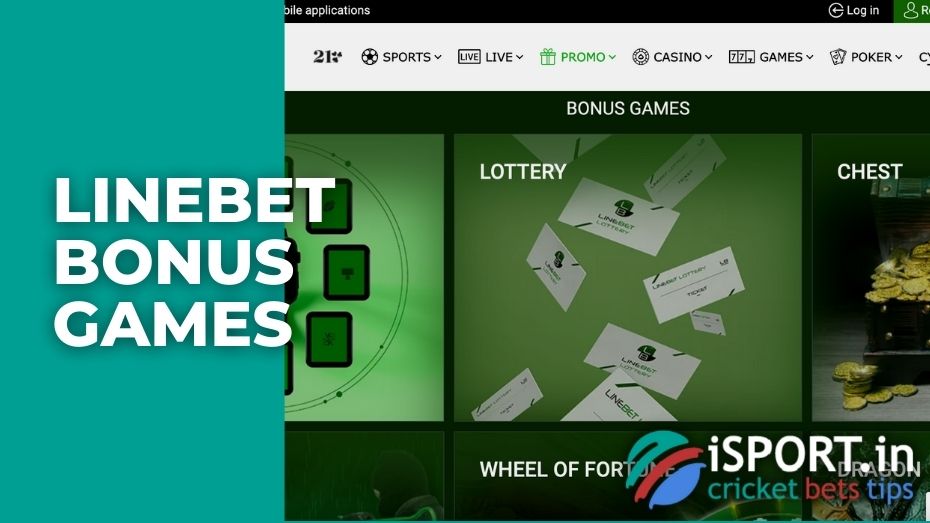 Linebet Bonus Games are a kind of business card of the Promo Code Store, where regular customers exchange earned BP (bonus points) for spins and sessions. Unlike promo codes for betting, they do not require a good knowledge of a particular sports discipline or a preliminary analysis of the upcoming match: it is enough to purchase a gaming session and trust your luck. How does it work? We're telling you!
Linebet Bonus Games: from Memory to "Wheel of Fortune"
Linebet Bonus Games are available by default to all registered customers without exception who have managed to accumulate a sufficient number of promo points (also bonus points) to purchase a session or spin. It is not difficult to do this – it is enough to frequently make bets and regularly take part in promotional events. Points "drip" into the account both after calculating bets and after completing certain tasks, and in addition, they can be received as a gift (the most popular option is a promo code for a birthday).
Linebet Bonus Games are presented in six key categories, each of which has managed to become legendary in its own way. Even fans of ultra-modern virtual slots often visit the Promo Code Store to purchase a session, because the rules of these games are very simple, and the winnings can exceed all expectations:
The player's task is to collect as many paired cards as possible. Each successful attempt brings additional points and, as a result, increases the amount of winnings. If two cards turned over one after the other did not match, you need to remember their location and the symbols that fell out, and then continue the game;
Lottery, or scratch lottery. Here the player will be offered to buy a ticket with one or nine hidden fields. In the first case, it is enough to scratch the traditional silver stripe, in the second – choose any three cells and do the same (if you prefer the second option, the total amount of winnings will be determined by summing the points in each of them);
"Chest". There are nine chests on display in the dwarf's treasury. By opening any of them at random, you can find an extra promo code, bonus points or a valuable gift in it. Each attempt is paid separately;
"Safe". The principle of the game is similar to the "Chest" – by opening bank cells, you are hunting for valuable prizes and the super prize of the month, as well as additional rewards (points and promo codes that can be exchanged for another gaming session or try your luck at betting);
"Wheel of Fortune". By buying a spin and turning the virtual reel, you can win both extra points to the account (50, 100 or 200), and one of the valuable gifts, for example, a laptop. The number of gaming sessions is unlimited;
"Dragon". In this game, prizes and prize money are awarded for "freeing the dragon". To find the right key to his shackles, you need to purchase a session, and then try to open the metal collar. As in the previous cases, there are no limits on the number of attempts.
Linebet Bonus Games: details
It is not necessary to spend the won BP on new sessions, since the Promo Code Store offers a wide range of betting options, starting from tennis and ending with esports. The principle of exchanging promo points is the same both for games where you buy a session and for a bet, for which you need to buy a promo code:
Log in to the site;
Go to the "Promo Code Store" subsection;
Choose the banner you like;
Click "Get the game" / "Get the code".
If by this time you have managed to accumulate a sufficient amount of BP, then the exchange will take only a few seconds.
Finally, let's clarify that Linebet Bonus Games are available only to registered users of the company. If you haven't managed to get your own account yet, we recommend using the promo code Linebet ISPORT at the stage of its registration, which entitles you to receive one of the most popular bonuses from the Linebet – a welcome bonus in the amount of up to 100 EUR.
Linebet Bonus Games: FAQ
What are Linebet Bonus Games?
Linebet Bonus Games: what does the company offer?
Linebet Bonus Games: what can you win?