Linebet 100% Bet Insurance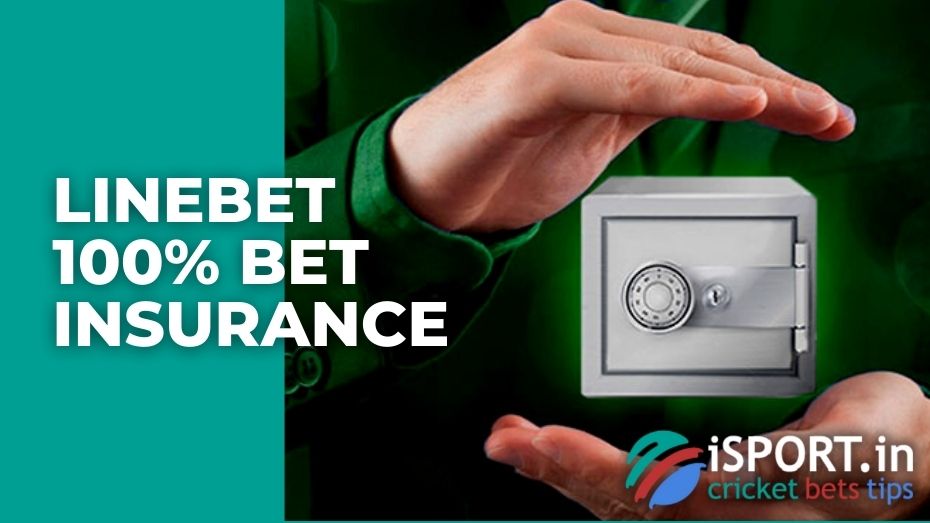 Even the luckiest bettor should be prepared for the fact that one day he may not be lucky. No matter how accurate your predictions are, the match may be canceled due to rain, team absences or other unforeseen circumstances, and the favorite athlete may lose to the underdog due to personal troubles or sudden indisposition. It is for such cases that Linebet 100% Bet Insurance was created – a useful option that allows you to return part of the funds spent on betting and even the entire amount.
Linebet 100% Bet Insurance: returning spending
Linebet 100% Bet Insurance is an option that is provided by default to all registered clients of the company who place bets in the sports sections of the site (Line and Live). If for some reason you are not sure of the accuracy of your forecast or just want to be safe, then using this option can be an excellent way out of the situation.
Linebet 100% Bet Insurance is a paid service, however, in each specific case, the total amount is calculated individually. In fact, its size is influenced by two factors, namely:
The coefficient chosen by the bettor;
Insurance option (partial or full).
Partial insurance, as a rule, is chosen by customers who prefer to bet in Live and closely monitor the fluctuations of the coefficients. There are no significant differences between full and partial insurance, but in the second case, you will need a quick reaction and minimal betting experience, because, in order to stay in profit, it is very important to be able to quickly cut off potentially unprofitable options. For example, you can insure a bet slip for 15%, and then add another 20% and 50% to them, the main thing is not to go beyond the fixed 100%, because this value is the maximum permissible.
Attention: only registered users can request insurance, as well as make bets on the Linebet platform. If you are going through this procedure for the first time, we recommend paying attention to the "Promo Code" field in the participant's electronic questionnaire form. By copying the special Linebet promo code ISPORT into it and selecting "Sport" in the list on the right, you can double the entry fee (within 100 EUR). 
Linebet 100% Bet Insurance is provided only for two types of bets – single and accumulator bets. There are no restrictions on the size of the coefficient or the amount, moreover, if you wish, you can arrange several insurance policies for the same bet.
Let's analyze the simplest example.
Let's say you have placed a single bet with an odd of 2.00 for the amount of 20 EUR. By requesting 100% insurance, you receive an offer from Linebet in the amount of 10 EUR. If you are satisfied with it, then after confirming the transaction, 10 EUR will be automatically debited from your personal account. Then there are two possible options:
The bet has gone, which means that you will be paid a win for the full amount of the bet (in this case, it is 20 x 2.00 = 40 EUR);
The bet has burned down. If you missed the forecast, the company will pay you the full amount of the bet, that is, 20 EUR.
As it is easy to see, Linebet 100% Bet Insurance is an exceptionally profitable offer, with which you can significantly optimize costs. It is especially relevant in cases when you take a conscious risk by betting on an outsider team or a shadow favorite, whose chances of winning are relatively small.
Betting insurance can be requested an unlimited number of times, but this is far from the only offer from Linebet that allows you to fully or partially compensate for expenses. If you bet often and a lot, we recommend paying attention to cashback, or even better, subscribe to a special newsletter so as not to miss the latest and most relevant promotional offers from the company (the form can be found in the "Promo" section).
Linebet 100% Bet Insurance: FAQ
Linebet 100% Bet Insurance: Can I use it multiple times?
For which bets is Linebet 100% Bet Insurance available?
Linebet 100% Bet Insurance: How is the total amount determined?