Jozz casino Loyalty Program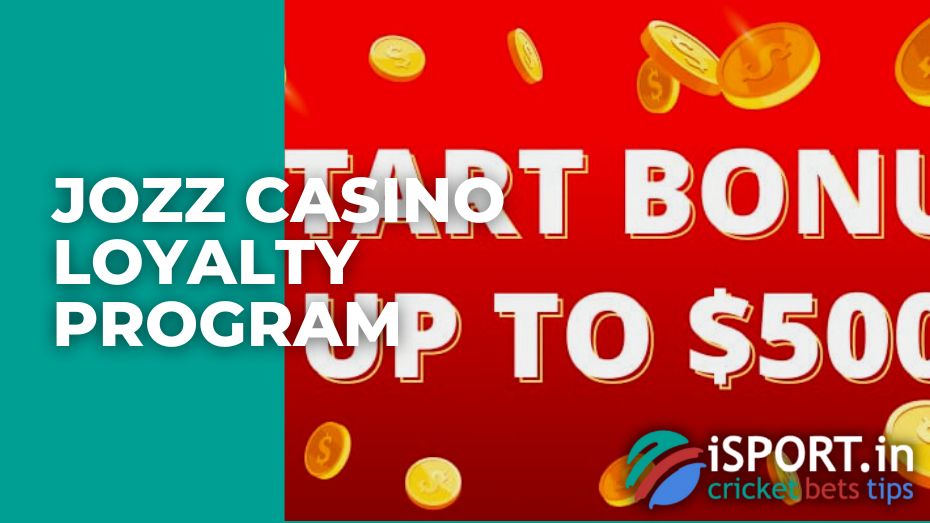 What is a loyalty program? If we are talking about gambling, then, as a rule, we mean by this term a whole range of incentives that an online casino offers to its regular customers. Depending on the generosity of the owners, it may include cashback, free spins, lotteries and much more. Today we will tell you how the Jozz casino Loyalty Program works and what needs to be done to get to its final stage – VIP.
Jozz casino Loyalty Program: from "New" to VIP
Jozz casino Loyalty program is one of the few online casino bonus offers that can be activated automatically. You do not even need to send a request to the company's managers, it is enough to perform just two steps:
Register with the isport promo code, with which you can get a bonus package for beginners (if you already have your account, a simple authorization is enough);
Make the first bet on funds from the main account.
The first status provided by the Jozz casino Loyalty Program is called "New" and is assigned to each new online casino client immediately after verification is completed. To move to the next stage – "Player" – you will need to put at least 1 thousand USD in the game section during the month. In fact, the more you bet, the faster you will be able to reach the final stage – VIP:
Status
«New»
«Player»
«Silver»
«Gold»
VIP
The required amount of bets per month, USD
Up to 999,9
From 1000 to 4999
From 5000 to 14999
From 15000 to 34999
Over 35000
Wagering Odd

45
40
35
% Cashback (Backdeposit)
5
7
10
Personal Manager's help
No
Yes
Yes
Statuses are reviewed and updated strictly once a month. This dynamic system is convenient primarily because it allows the most active bettors to progress as quickly as possible, while simultaneously pumping experience and skills.
Jozz casino Loyalty program has many features that are important to consider to avoid possible misunderstandings:
Firstly, the only status that cannot be downgraded after a monthly review is "New". Accordingly, if you reduce your gaming activity, be prepared for the fact that you will lose some of the privileges, at least for a while;
Secondly, if part of the bonuses (for example, Backdeposit) is transferred directly to the player's main account, then the second part goes to the bonus account, which means it needs wagering. The size of the wager determines the level of the loyalty program you are on, and the fulfillment of the condition itself, as a rule, takes thirty days from the moment the bonus is credited;
Thirdly, bonuses can be both deposit and no deposit. If a certain number of free spins have been credited to you as part of a particular promotion, then following the rules of the site, all winnings will be credited to the bonus account. To withdraw this amount, it will again need to be turned with a fixed wager in the gaming section.
It is also worth bearing in mind that when wagering, some stakes are only partially taken into account. This applies primarily to some board games, including Punto blanco, blackjack, poker and video poker (5%), as well as some popular games – "Blood Drinkers", "Master of Desires", "Scrooge", "Tomb Raider 2" and others (1%).
Finally, we note that the Jozz casino Loyalty Program also includes such an interesting and beloved element by many players as bonus codes. They are credited individually and can be used to receive free spins, as well as cash incentives to the main or bonus account. In addition, in some cases, the bonus code acts as an entrance ticket to an exclusive tournament or a prize race on special conditions.
Jozz casino Loyalty Program: the main questions
How many stages does the Jozz casino Loyalty Program contain?
Jozz casino Loyalty Program: how much is the maximum cashback?
Jozz casino Loyalty Program: at what stage can you get the help of a personal manager?