Dunith Wellalage added to Sri Lanka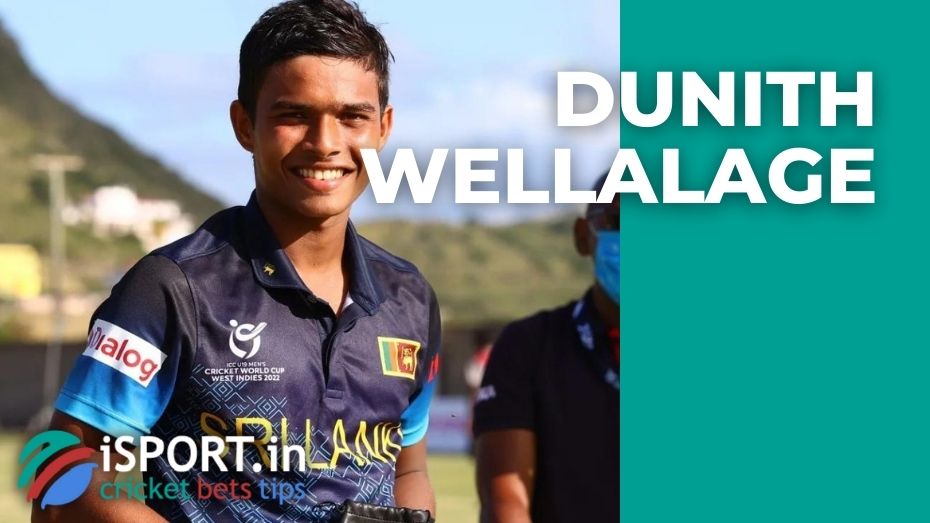 Sri Lanka is currently going through very difficult times – the country is in a severe economic crisis, from which it is not possible to get out. Residents of a small state can only watch their favorite cricket in this difficult time period — Sri Lanka is holding a test series with the Australia national squad right now.
But even here Sri Lanka has serious problems – on the eve of the second case of coronavirus infection in the last 5 days was recorded in the national team of the country: Praveen Jayawickrama passed a positive test.
But the national club management has already found a replacement for the player — Dunith Wellalage has been added to the Sri Lanka squad for the test series with the Australia squad.
We have a wide selection of welcome bonuses from casinos and bookmakers on our site. You can choose from them Mostbet promo code, for example, and get a bonus upon registration.
Jayawickrama has to undergo a five-day quarantine
"Praveen Jayawickrama has tested positive for COVID-19. The player was found to have an infection during a regular express test. Note that earlier Praveen complained of feeling unwell," the Sri Lanka Cricket Board noted.
It is reported that the player is already isolated from the rest of the team. Now Jayawickrama has to undergo a five-day quarantine. Immediately after he was diagnosed with coronavirus, all the other team members passed tests. So far, there has been no additional news about infections in the Sri Lanka national team line-up.
Earlier, at the very beginning of the Sri Lanka – Australia series, Angelo Mathews passed a positive test for coronavirus, which also had to be replaced promptly.
Dunith has a solid experience of playing
It should be noted that Dunith Wellalage is one of the youngest players of the Sri Lanka national club, but this does not mean that he will become a weak link in the team, because Dunith already fought with Australia in the ODI format last month – then Wellalage looked very worthy against a powerful opponent.
Do not forget that Dunit has a very solid experience of playing at the international level – this player was a member of the U19 national team at the World Cup.
There have been several other significant changes in the Sri Lanka national club. For example, Embuldeniya was excluded from the roster. He did not impress at all in the first test confrontation with Australia.
Silverwood commented on the exclusion of Embuldeniya
The head coach of the Sri Lanka national team, Chris Silverwood commented on the exclusion of Embuldeniya.
"It's very, very difficult for him right now. The whole team supports him because we all know that Embuldenia is a great guy. He's trying, but you need to understand that right now we're fighting a very high-level opponent, so it's not easy for everyone. I think that the rest we decided to give him will benefit — Embuldeniya will come to his senses and help his national team in the next meetings," Chris Silverwood said.
It should be noted that another test confrontation with Australia will begin for Sri Lanka on July 8. After its completion, Chris Silverwood's wards will have to play two tests against the Pakistan national squad.