Dafabet 100% First Day Refund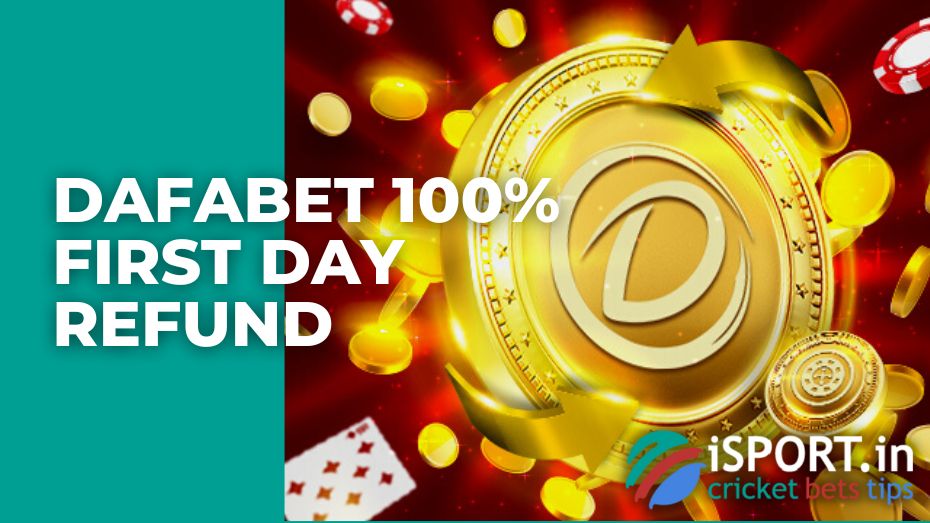 The depth of the bonus line is one of the leading indicators of a successful policy of working with clients. An online casino that cares about players and strives to maintain their interest at a consistently high level, as a rule, offers them many additional opportunities to save money and earn money. All this fully applies to Dafabet, which has been promoting its services since 2004. During this time, the bonus section has been replenished with many permanent and one-time incentives, which are in high demand among the site's customers. We will tell you today about one of them, Dafabet 100% First Day Refund.
Dafabet 100% First Day Refund: how to return up to 20 euros of a loss
The initial bonus of up to 30 thousand INR received by a unique promo code is not the only encouragement that Dafabet offers to beginners. Agree, that it is always easier to start your way in the betting world with a victory, but contrary to popular belief, inexperienced bettors are not always lucky. For such cases, the Dafabet 100% First Day Refund was developed on the first day, with which you can return up to 20 EUR of lost funds.
How does it work?
Go to the online casino website;
Find the Promotions item in the upper menu bar;
Select 100% refund on the first day from the list of Dafabet bonuses;
Fill out the proposed questionnaire on the event page, consistently indicating your nickname, account currency and wallet that will be used to accumulate bonus funds;
Confirm your choice and proceed to the game.
Dafabet 100% First Day Refund is available in two formats: for cryptocurrency account holders and traditional account holders.
Attention: regardless of which currency you have chosen, you must first complete the registration procedure to receive a refund for the bets placed. Otherwise, your application will not be approved.
If you belong to the first category of bettors, a refund will be issued for Common Wallet products. At the same time, not all stakes without exception are taken into account, but only the lost (accordingly, if you earned more than you spent on the site on the first day of your stay, you will not be able to claim this bonus).
The final calculation of the refund sum is made within a day. The funds received must be wagered with the x10 wager in the "Live Dealers", Games and/or Arcade sections.
Attention: the bonus conditions do not apply to the games " Jungle Wild", "Shields of Rome", "Wild Lava", "Lucky Streak", "Space Digger", "Wild Midnighters" and "Mr. Cashback".
Suppose you prefer to issue an invoice in one of the traditional currencies (for example, euro). In that case, Dafabet 100% First Day Refund will be made according to a similar scheme, but with some clarifications.
Firstly, you can play with Common Wallet series and Casino products. If the total amount of losing bets exceeds the winning ones, you will receive a 100% refund within twenty euros within a day.
You can wager the bonus in the same "Live Dealers", Games and Arcade, but with a few exceptions:
If you have chosen one of the blackjack tables in the "Live Dealers", then only 20% of each bet will go to the wagering account;
Arcade does not take into account bets placed in fishing-themed games (except JDB Fishing), as well as in "Fu Fruits", "Dragon Dozer" and "Max Quest".
Finally, we note that the online casino rules explicitly prohibit activating more than one bonus at a time. In other words, if you decide to use the refund option, then before activating the next promotion, you will need to complete the procedure of wagering the funds received for the Dafabet 100% First Day Refund.
Dafabet 100% First Day Refund: FAQ
How to get a Dafabet 100% First Day Refund?
How much is Dafabet 100% First Day Refund?
Who can count on Dafabet 100% First Day Refund?