Charles Amini
National Team:
Papua New Guinea national cricket team ( TEST )
Domestic Team:
Papua New Guinea
Date of Birth:
14.04.1992
Bowling Style:
Right-Arm Leg Spin
Test Rankings
ODI Rankings
T20I Rankings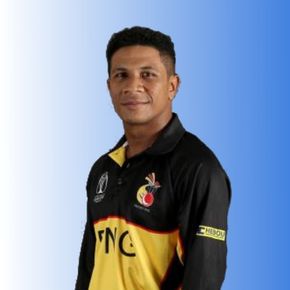 Charles Amini – an all-rounder from Papua New Guinea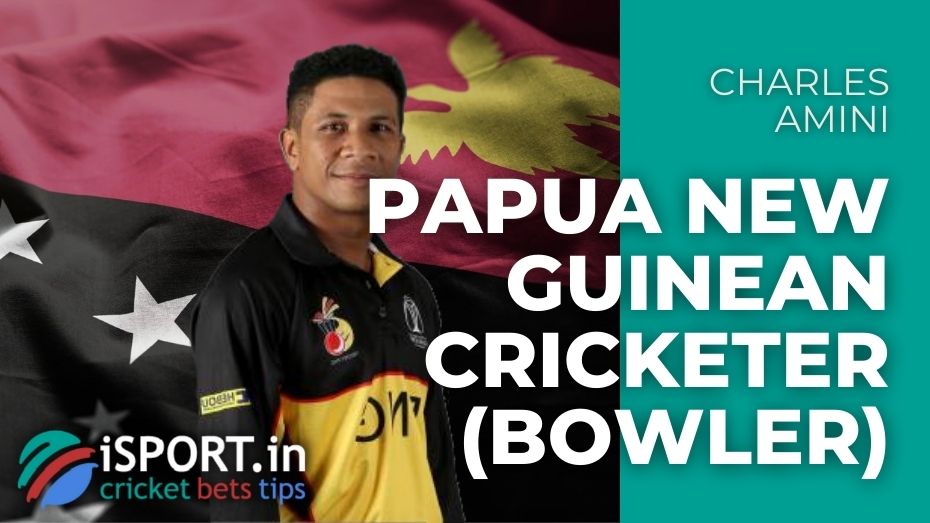 Charles «CJ Amini»  Amini was born on April 14, 1992, in Port Moresby, Papua New Guinea. He comes from a famous sports family that gave the country many iconic names. A large metropolitan complex, which regularly hosts world-class matches (Amini Park), is named in their honor. This is where the headquarters of Cricket PNG is located.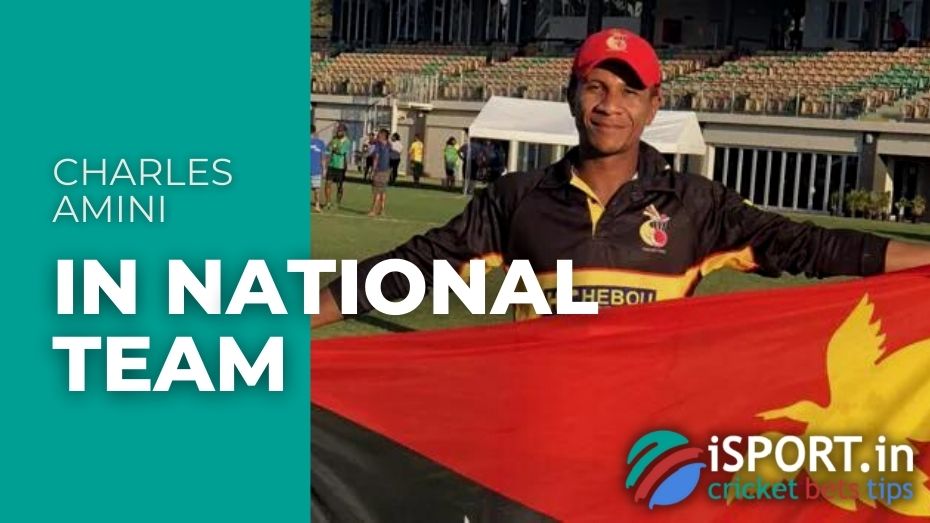 Charles Amini made his debut very early, taking part in the ICC East Asia-Pacific Cricket 8's 2006-2007, where teams in the U-15 age category played.
Two seasons later, Amini played in the Cricket World Cup (U-19) held in Malaysia. Age restrictions allowed him to enter the field as part of another U-19 draw, this time in New Zealand. Having taken eight wickets during the qualification selection, the young man won the right to participate in the T20 competitions, which fell on November 2013.
Thanks to a series of successful performances, Charles was able to attract the attention of Australian selectors: in the same year, one of the clubs of the local cricket league, the Sydney Sixers, offered him a contract for a season. Later, the player confessed:
"I learned to understand my game better playing for the Sixers. I had to learn a lot of things because I did not understand exactly what to do on the field from time to time. Fortunately, I am an open person, so I did not hesitate to ask questions, and conversations with Rashid Khan helped me a lot."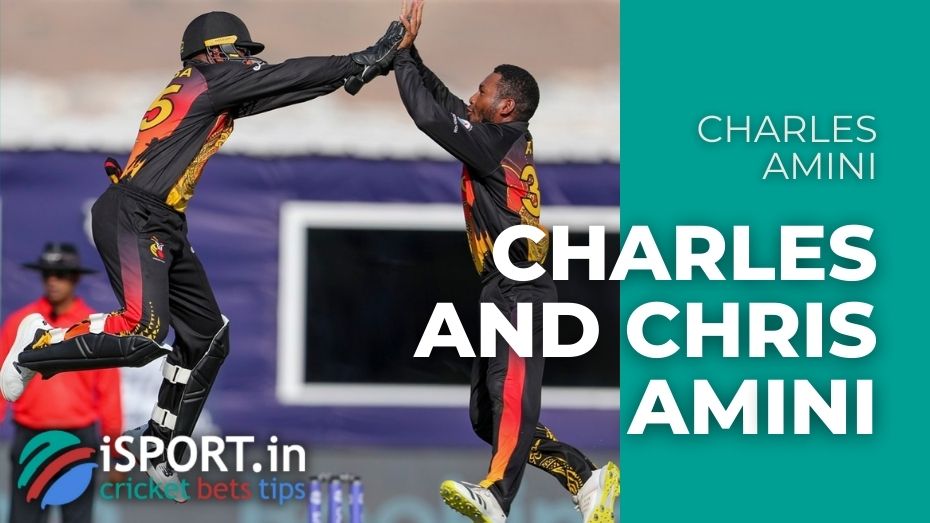 Charles Amini: career
Charles Amini has been playing for the adult national team of Papua New Guinea since 2014. In January, he distinguished himself in the confrontation with the Ugandan national team, recording an important record (6/19 for ten overs) in a match that took place in New Plymouth.
In the autumn of the same year, Charles will make his ODI debut. An important match between the national teams of Papua New Guinea and Hong Kong was hosted by Australia. However, he had to wait for a place in the T20I team for more than six months until finally, the coaching staff sent him an invitation to the 2015 ICC World Twenty20 qualification.
2016 brought a lot of disappointments to the young cricketer. Having been injured, he could not count on a full-fledged contract, so he seriously thought about changing his profession. Amini returned to his studies, which he had sacrificed for the sake of sports, and took up the study of modern information technologies. Charles ' success was soon noticed. The Institute of Business Studies University offered him a scholarship, which he eventually refused because he again received a call-up to the national team.
In March 2018, in a Cricket World Cup qualifying match against Hong Kong, Charles took four wickets for 27 runs. Additional indicators allowed him to get the title of the best player of the match. This was the last notable success of the Papua New Guinea national team in ODI before the loss of status.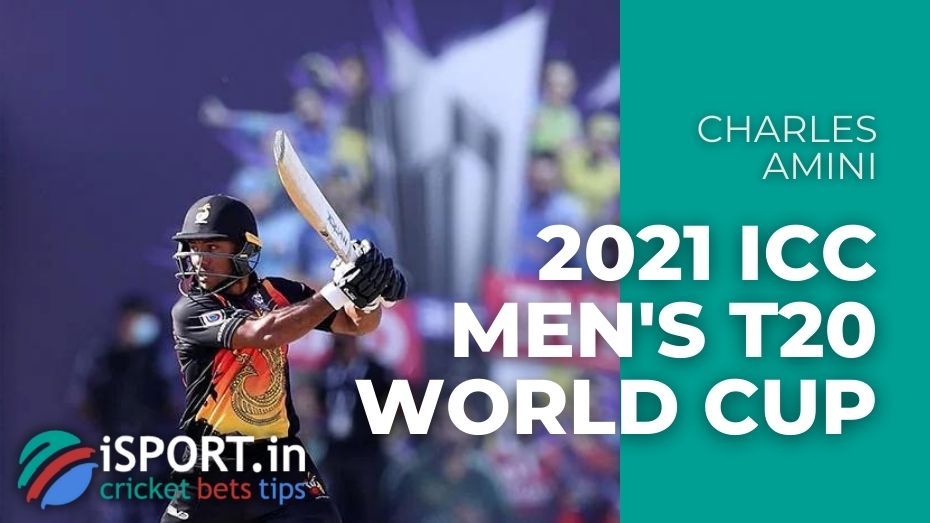 At the end of the summer of the same year, Amini became the national team's vice-captain at the ICC World Twenty20 East Asia-Pacific qualification (Group A). Subsequently, he held this position several more times: as part of the final regional draw of the ICC World Twenty20 East Asia-Pacific, as well as at the ICC World Cricket League (second division) tournament in Namibia. In addition, his name was included in the abbreviated list published by the ICC, which included players who deserve public attention.
In June 2019, Amini again received an invitation to the Papua New Guinea national team, this time to participate in the Pacific Games. A little later, he was again offered the position of vice-captain as part of the team's trip to the ICC T20 World Cup qualifiers, which the United Arab Emirates hosted.
Charles Amini is deservedly considered one of the most stable players of the national team. In addition, he has several significant achievements to his credit: in particular, he holds third place in the list of bowlers who have shown themselves most effectively in ODI matches for Papua New Guinea (4/27).
Charles Amini: interesting facts
Charles Amini's full name is often shortened to CJ;
The cricketer is married, and he has a daughter;
Charles' older brother Chris plays as a batsman;
Chris Amini, as well as the brothers' father and grandfather, led the Papua New Guinea national cricket team at various times;
Charles Kuehne's mother was the captain of the women's national cricket team, in which his aunt Cheryl also played.
And, of course, some statistics about papua new guinea cricketer.
Charles Amini: Game statistics
| | | | | |
| --- | --- | --- | --- | --- |
| Competition category | ODI | T20I | FC | LA |
| Matches | 15 | 23 | 2 | 34 |
| Balls | 732 | 379 | 42 | 1434 |
| Average performance | 37.33 | 19.31 | – | 28.94 |
| Best Score | 4/27 | 2/13 | – | 6/19 |
Charles Amini: questions about the player
What teams does Charles Amini play for?
What is the role of Charles Amini?
What types of cricket does Charles Amini play in?