Booi Loyalty Program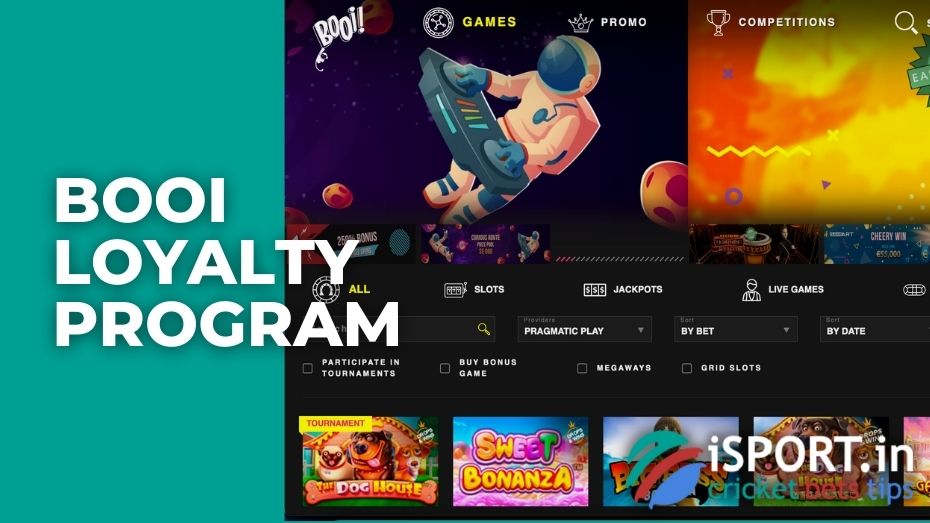 Booi Loyalty program is one of the main business cards of the popular online casino. It is very easy to join; and to advance from step to step, it is enough to follow a few basic rules that even a beginner will remember. Read about how the status assignment system is organized in the Booi casino in our today's material.
Booi Loyalty Program: five basic statuses
Booi Loyalty program was presented to the attention of users back in 2019 and since then has managed to get a lot of positive feedback. There really is something to praise here, because its structure is both simple and clear. The main criterion for status growth, in this case, is the total amount of funds deposited during the month, so each participant is able to independently assess his game progress and check how much he has left until the next stage.
Booi Loyalty program includes five statuses, each of which is named after a representative of wildlife:
"Wooden Lemur";
"Silver Eagle";
"Golden Alligator";
"Platinum Elephant";
"Diamond Lion".
Every new client can become a "Lemur" since this status is assigned automatically. However, be careful: if you are determined to bet rarely and little by little, then you will probably stay at this stage for a long time because to move to the "Eagle" level, you need to deposit at least 250 USD (equivalent) to your account within thirty days. In the future, this amount will grow:
So, in order to move to the "Alligator" level, you need to deposit at least 1,000 USD per month;
"Elephants" are those who deposit from 5,000 USD or more;
To become a "Diamond Lion", you will need to top up your account in total in the amount of 10,000 USD.
Attention: if you are registering on the Booi online portal for the first time, do not forget to use the Booi promo code isport at the stage of filling out the electronic questionnaire form. This will allow you to receive a welcome package bonus, which consists of free spins plus bonuses to the first five deposits.
Booi Loyalty program does not allow you to jump over several steps. Simply put, you will not be able to become a "Lion" if you have not been an "Eagle", "Alligator" and "Elephant" before. And this is quite logical because each stage has its own set of incentives:
Step
Weekly cashback percentage
Exclusive promotions
Exclusive tournaments
Daily withdrawal limit, USD
Wooden Lemur
4
–
–
3,000
Silver Eagle
5
–
–
Golden Alligator
+
–
Platinum Elephant
6
+
+
5,000
Diamond Lion
7
+
+
7,500
Attention: holders of the "Diamond Lion" status can also count on the support of a personal manager.
The Booi Loyalty Program contains several hidden advantages that are important to consider if you intend to make your cooperation with an online casino as profitable as possible. The fact is that Booi has both public promotions and individual ones, focused on players who have reached a certain stage. The higher you climb, the greater the choice: so, if the "Lemurs" get access to a relatively small number of rewards, then the "Alligators" can choose between bonuses for the first three stages, including their own.
Attention: to subscribe to a particular personal promotion, you will need to open the bonus page in your personal account and activate it in one click.
The achievements of the client participating in the loyalty program are not a constant value. Simply put, your status must be constantly confirmed. So, for example, if you are at the "Alligator" stage and have deposited more than 5,000 USD within 30 calendar days, then your status will automatically be upgraded to "Elephant", but if the total amount of deposits is less than 1,000, then you will have to return to the "Eagle" level.
Booi Loyalty Program: FAQ
Booi Loyalty Program: how to join?
Booi Loyalty Program: how can I upgrade my status?
Booi Loyalty Program: what can you get at the "Diamond Lion" stage?