BetOnline Racebook $25 Risk-Free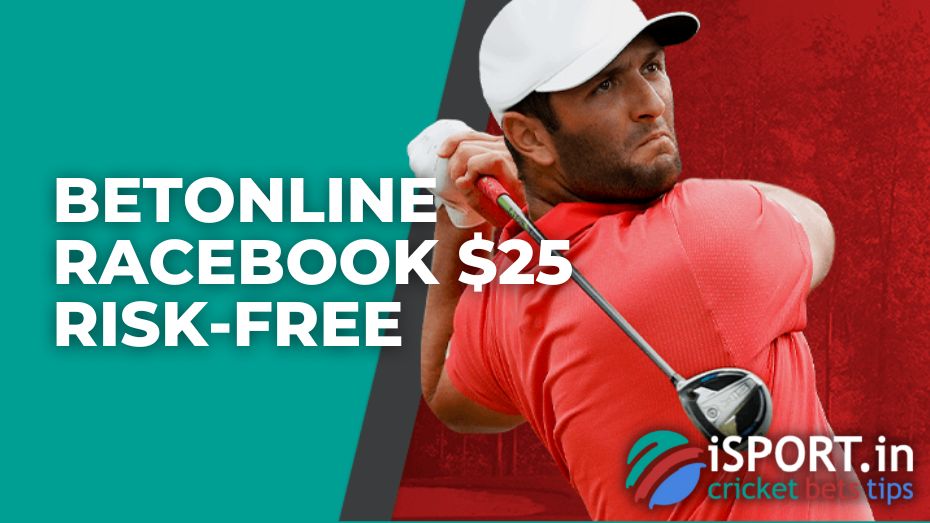 Racebook can be safely called the pride of BetOnline bookmaker because it is in this section that many profitable options for betting on horse racing are offered daily. To see this for yourself, we recommend taking part in the promotion BetOnline Racebook $25 Risk-Free. The company will return the bet amount as a bonus if the bet loses.
BetOnline Racebook $25 Risk-Free: the essence of the bonus offer
Discovering something new is always insanely exciting and challenging at the same time. For example, sports betting: for sure, not everyone created an account in a bookmaker right after the idea to try sports betting came to mind; most of the current bookmaker users had this idea for at least a few days.
Why are we talking about this? Because you can try new things without the risk of losing money! What about betting on horse racing? If you have always wanted to make a few bets on horses, but postponed this idea, then the offer BetOnline Racebook $25 Risk-Free is what you need.
The essence of the bonus offer is simple: you make the first bet in the Racebook section. If the bet wins, then the beginning can be safely considered successful – the profit will be transferred to the gaming account. What if the forecast turns out to be a losing one? In this case, the bookmaker will return the lost funds with a bonus of up to $25. This way, you will be in profit in any case!
BetOnline Racebook $25 Risk-Free: how to get compensation
What do you need to do to participate in the promo BetOnline Racebook $25 Risk-Free? The bookmaker has put forward the following action plan:
Log in on the site. If the account has not been created, you can find out how to open a gaming account with an additional bonus in the BetOnline Promo code
Make a bet. The first single bet in the Racebook section will be counted. Please note that bets on Breeders' Cup, Kentucky Derby, Preakness Stakes, and Belmont Stakes are not participating in the promotion.
After the conclusion of the bet, we are waiting for the result. If the bet wins, then the profit is yours. You can find it on the main game balance (accrual occurs similarly to any other bookmaker section). If it loses, we perform the following actions:
we write a letter to the bookmaker's email address;
we indicate the account number and the bet slip in the message;
we mention the name of the promotion in the subject of the letter, "$25 Horse Free Play".
It is essential to remember that the amount of compensation within the BetOnline Racebook $25 Risk-Free promotion depends on the amount put. If a player loses $5, the bookmaker will give out exactly the same amount as a bonus. The maximum amount one can obtain is $25 (even if more money was lost).
Duration of the promotion: permanently.