Bitstarz Tesla Giveaway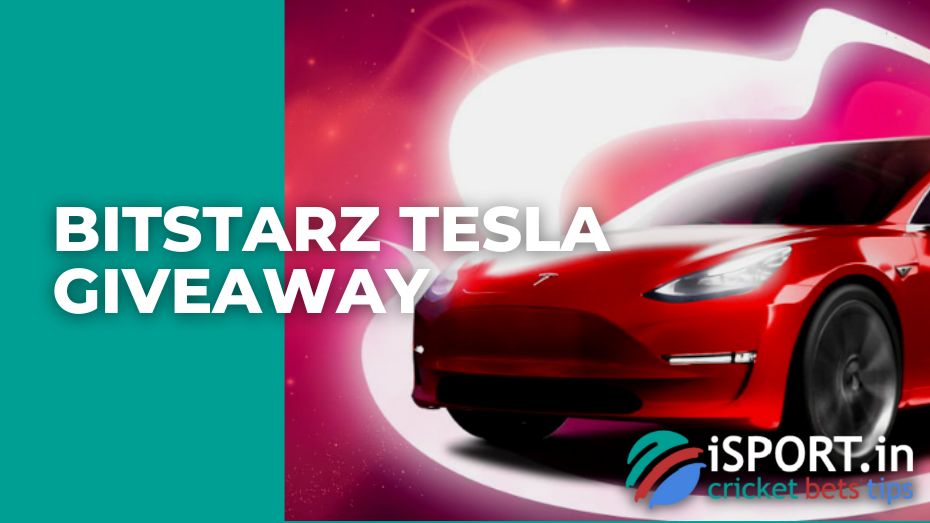 Take part in the new promotional offer from Bitstarz Tesla Giveaway. Each participant has the same chance to win a Tesla Model 3, and in this note, we will tell you the detailed conditions of the lottery.
Bitstarz Tesla Giveaway: terms of the promotion
The promotional draw from the virtual platform Bitstarz Tesla Giveaway will take place from August 23 to October 6, 2022, until 13:00 CEST (check your time zone).
The company's clients are invited to place bets on absolutely any product on the online platform for 100 euros, for which players will receive one lottery ticket. He will participate in the drawing of the brand new Tesla Model 3, the cost of which is 52,000 euros.
How to take part in the Bitstarz Tesla Giveaway promotion:
Go to the official website of Bitstarz.
Log in to your personal account. If you don't have a gaming account on this platform yet, then you will need to create one. When registering, use our company promo code – isport (the combination is written in small characters). It will allow you to activate a package of welcome bonuses for the first four deposits, as well as a no-deposit bonus in the form of 20 free spins for the slot machine.
Top up the main balance.
Put at least 100 euros (or any other currency equivalent available on the company's website) on any Bitstarz product.
For each bet of 100 euros, you will receive one lottery ticket that will take part in the Tesla Model 3 drawing.
The number of lottery tickets per player is unlimited. Therefore, the more you bet, the more tickets you can get, and the more chances you will have to be the winner of the promotional offer.
By the way, there is only one winner in this promotion. If you turn out to be one, you either get a car, or you can request its amount, 52,000 euros, in cash.
Please note that residents of the following countries will not be able to participate in this offer: Serbia, Czech Republic, Greece, Hungary, Mauritius, Slovenia, Croatia, Bosnia and Herzegovina, Macedonia, Montenegro, Austria, Albania, Sweden, Spain, France, United Kingdom, Netherlands, Sint Maarten, Curaçao, Finland, and Slovakia.
If you have any additional questions, please contact Bitstarz support.
Bitstarz Tesla Giveaway: FAQ
What is the period of the draw from the Bitstarz Tesla Giveaway?
How do I get a lottery ticket for the Bitstarz Tesla Giveaway?
Can residents of India take part in the Bitstarz Tesla Giveaway promo?