Welcome Freeroll Tournament by BitStarz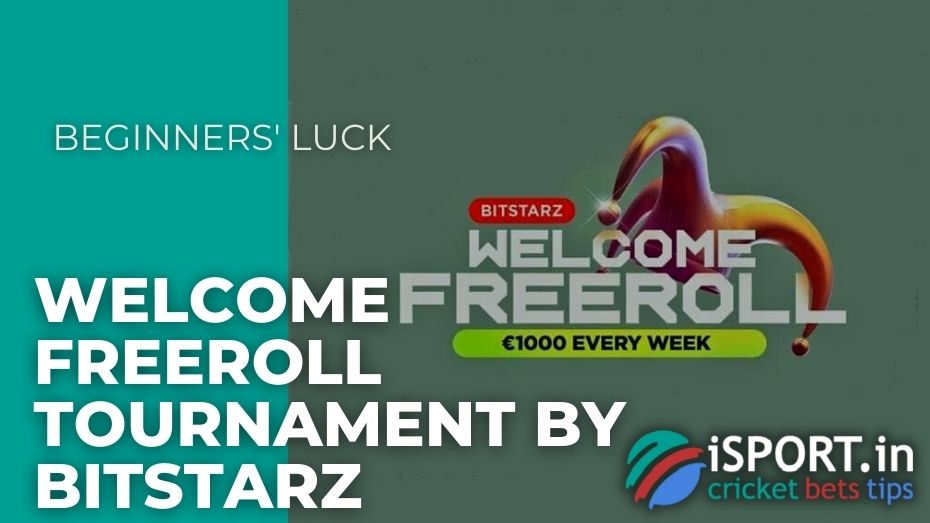 We have known BitStarz for a long time since its Slot Wars Tournament, as well as Table Wars Tournaments, are very popular. However, this is the first time we have heard about the new promotion, which was launched not so long ago! The Welcome Freeroll Tournament by BitStarz interested us very much because only users who have registered recently can take part in it. Probably, the phrase "beginners are lucky" became the inspiration for the launch of the event, the prize fund of which, by the way, is 1,000 EUR. Therefore, we suggest you learn more about this promo in our article and verify the authenticity of these words.

Welcome Freeroll Tournament by BitStarz – May success attend you
Welcome Freeroll Tournament by BitStarz: how to become a participant
We have already mentioned one of the promotion conditions, but do not forget about the others, which we will list now.
Since only new users can participate, when registering on the BitStarz website, specify the BitStarz Bonus Code and receive additional pleasant bonuses. By the way, if you failed to win a prize in the tournament the first time, then do not worry, because BitStarz is ready to give you a second attempt in order to be among the winners.
The promo Welcome Freeroll Tournament by BitStarz takes place every seven days, starting from Friday 10:00 CET/CEST and till Friday next week 9:59 CET/CEST.
You can place bets on both real and bonus funds during the event. However, it is worth considering that the bets that were made directly during the game on the free spins issued to the player (for example, 20 free spins upon registration, Wednesday Free Spins Drops, and so on) will not be taken into account. However, subsequent bets made already when playing on bonus funds won while playing on such free spins will be taken into account.
All prizes will be awarded automatically after the end of the tournament in the form of bonus funds with a wager of x40 in EUR. If you did not play the game in EUR, then an equivalent amount is credited in your preferred currency.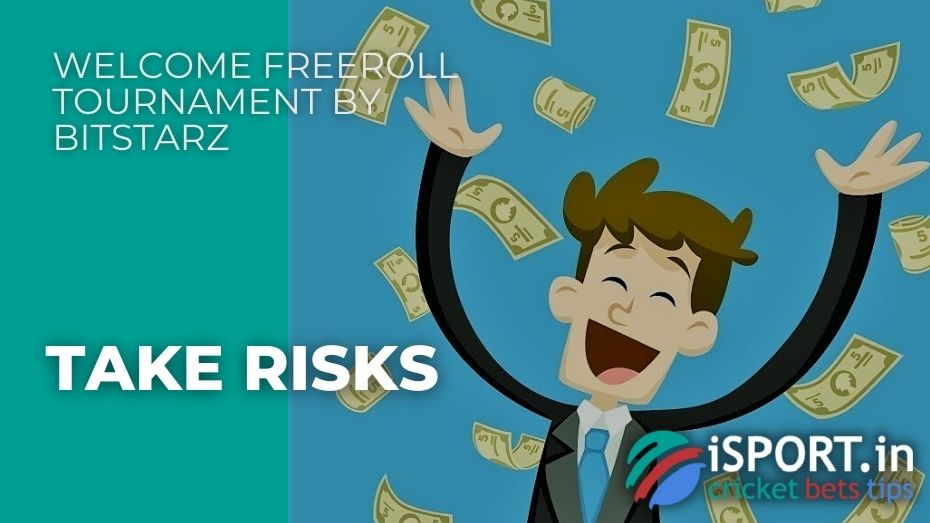 Welcome Freeroll Tournament by BitStarz: reward
The prizes in the standings are distributed depending on the biggest win multiplier; that is, the ratio of the players' largest win to bet value. As mentioned earlier, the prize pool is 1,000 EUR each week, and it is distributed among 200 participants this way:
1st place – 200 EUR
2nd place – 100 EUR
3rd place – 60 EUR
4th place – 40 EUR
5th place – 30 EUR
6th place – 20 EUR
7th-8th place – 15 EUR
9th- 10th place – 10 EUR
11th- 50th place – 5 EUR
51st-200th place – 2 EUR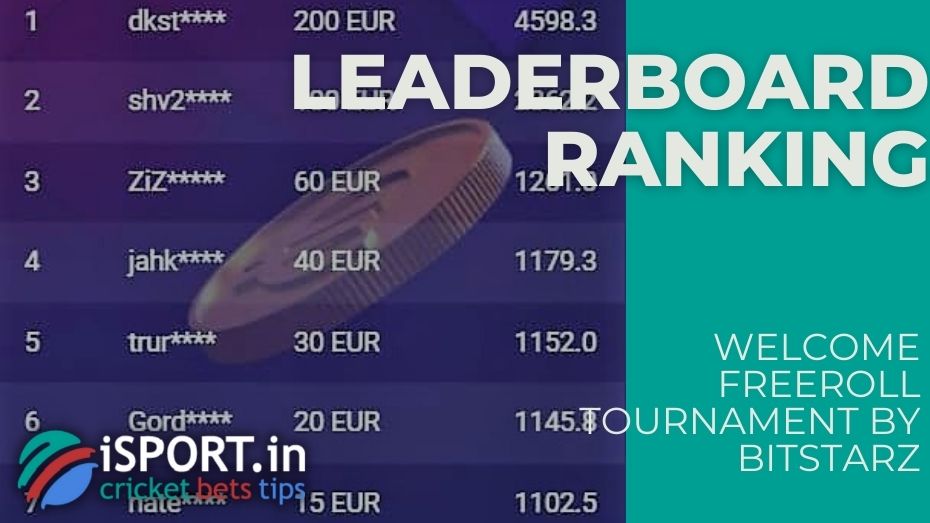 We think enough has already been said to give you the courage to challenge fate and try yourself in the Welcome Freeroll Tournament by BitStarz so that later you can proudly say, "beginners are really lucky"!
Welcome Freeroll Tournament by BitStarz: FAQ
How many times can I participate in the Welcome Freeroll Tournament by BitStarz?

Unfortunately, participation is limited to the first two active Welcome Freeroll tournaments following players' registration.
How often does the Welcome Freeroll Tournament by BitStarz take place?

The event runs weekly, from Friday to Friday.
How many prize places are there in the Welcome Freeroll Tournament by BitStarz?

As far as the rules are concerned, 200 players have a chance to get rewards.