Unspin Your Week by BetAndYou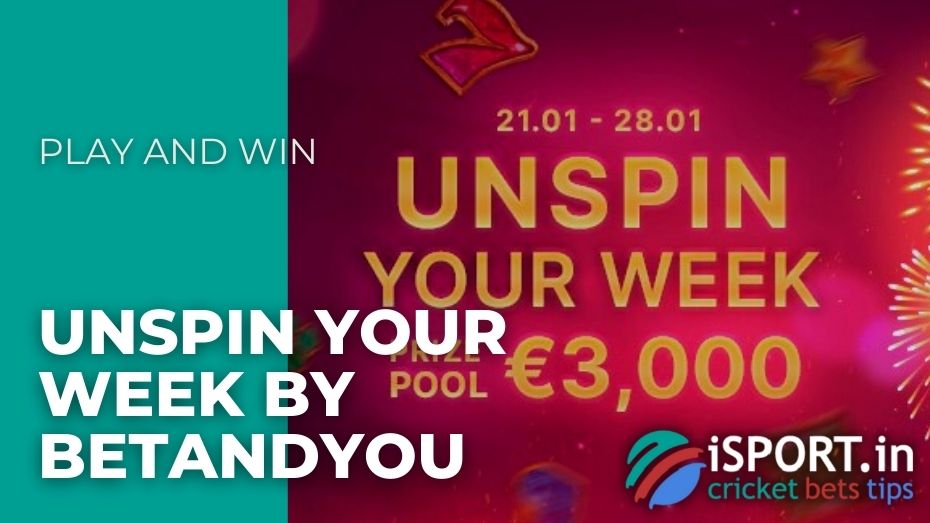 Friday has come, which means another hard working week is over. We are ready to bet that you are already looking forward to the taste of the weekend when you will relax in full because a lot of nerves have been spent during this time at work. Everyone has different ideas about rest, and it doesn't matter what you do – the main thing is to spend this time usefully. BetAndYou has provided everything for you by launching the promo Unspin Your Week by BetAndYou, where the chance to win part of the €3,000 prize pool is at stake! All the most important things about this promotion are in our article.

Unspin Your Week by BetAndYou – A favourable offer
Unspin Your Week by BetAndYou: how to become a participant
We are ready to bet that you can't wait to take part in the event Unspin Your Week by BetAndYou, especially since the conditions for participating in it are pretty simple.
To participate in the promo, you need to register in it by clicking on the "Take part" button on the promotion page. Enter the BetAndYou Promo Code and get a nice welcome bonus when registering.
Play qualifying games. The list includes ten games, for example, the beloved 2021 Hit Slot, Book of Santa, Hell Hot 40, etc.
All prizes that do not need to be won back are credited in cash to the players' accounts within 72 hours from the end of the tournament.
When calculating the results, bets placed exclusively for real money will be taken into account.
The promotional period is from January 21, 2022 00:01 GMT to January 28, 2022 23:59 GMT.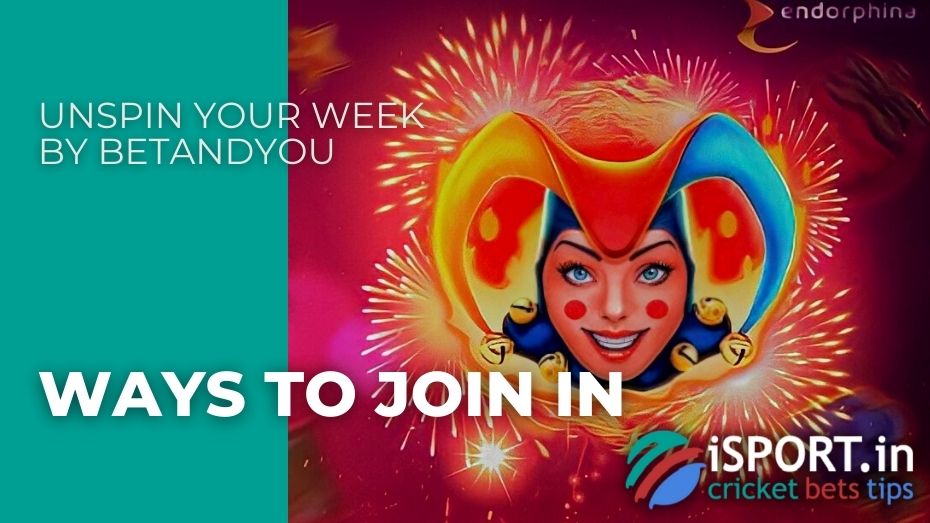 Unspin Your Week by BetAndYou: the main prize
According to the rules of the event Unspin Your Week by BetAndYou, the participant receives 100 points for every €1 won in the qualifying games. Note that if two players with an equal number of points claim the prize, the one who scored the prize points first wins. The prize pool of €3,000 is distributed according to places as follows:
1st place  – €700
2nd place – €500
3rd place – €400
4th place – €300
5th-10th place – €100
11th-20th place – €50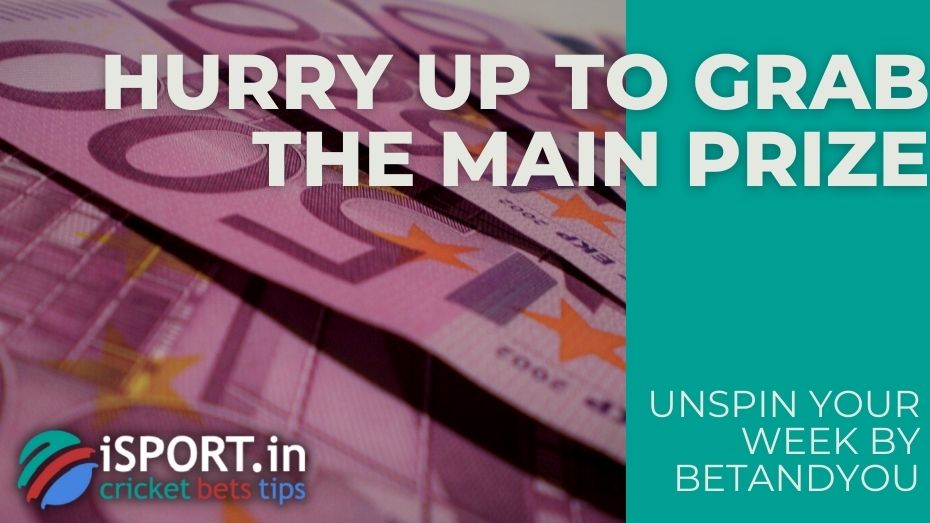 Fill your week with unforgettable impressions by participating in the promotion Unspin Your Week by BetAndYou and playing your favored games. After all, what could be better than the news that you have become one of the lucky owners of a part of the prize pool? We wish you success!