Linebet Race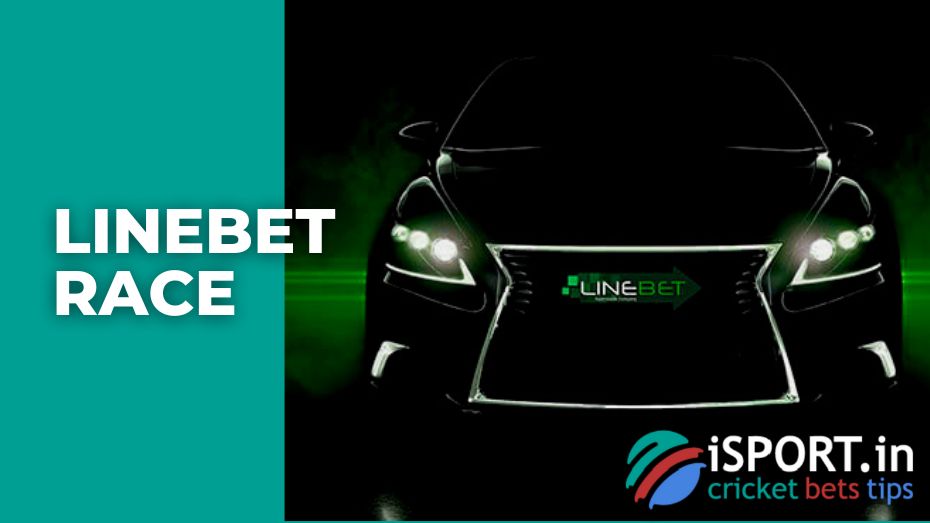 Linebet entered the market relatively recently, which did not prevent it from quickly acquiring a lot of grateful clients. The company really has a lot of advantages, and one of the main ones is the presence of sports categories and its own gaming hall, where everyone can find profitable opportunities to place bets or just have a nice and good time. A special mention deserves a line of bonuses, where you can find not only traditional draws, but also many other rewards. Today's review is dedicated to one of them, Linebet Race to be precise.
Linebet Race: how to get additional benefits from placing accumulator bets
Linebet Race is one of the varieties of the so–called races of accumulator bets. If you prefer to bet big, like risk, or just want to try your hand at making complex multi-component bets, don't miss this chance!
Since Linebet Race is one of the permanent promotions, you can join it at any time convenient for you. The system automatically calculates bets, recording the gaming activity of customers, so you should not worry that any of your actions will be unaccounted for. Nevertheless, it is necessary to fulfill several basic conditions, namely:
Place bets on real funds for 30 calendar days (at least one per day);
Only accumulator bets are accepted, each of which must have at least three events;
The amount of the bet must be at least 2 EUR and no more than 15 EUR.
Attention: Linebet Race is addressed only to registered customers, so you need your own account to participate in it. If you have not had time to create one yet, we suggest starting with the Linebet promo code ISPORT, which entitles you to receive a starting bonus of 100 EUR. 
The total number of accumulator bets per day is not limited by the rules of the promotion. In other words, if you wish, you can make both one bet and several, but only the most "expensive", that is, the one on which you spent the most money, will be counted. Again, there are no strict requirements for coefficients, but at least one event in the bet slip must have a multiplier of 2.00.
To understand how a properly made accumulator should look, let's analyze an arbitrary example:
Mexico – El Salvador (qualifying match for the FIFA World Cup 2022), H – 8.4;
Petra Kvitova – Iga Swiatek (WTA Miami, quarterfinals), W2 – 1,18;
Aker – Storhamar (Norwegian Women's Handball Championship), T53,5M – 5,8.
Bet amount – 15 EUR.
We have included in the bet slip events from the Line and Live, presented in three different sports disciplines. If you wish, you can limit yourself to one, the main thing is to fit into the deadlines (from midnight to 23:59) and not to pause.
Why is this so important? The answer lies in the very name of the action. Since this is a real race, the awards are distributed only after overcoming the next segment:
| | | | | | | |
| --- | --- | --- | --- | --- | --- | --- |
| Number of game days | 5 | 10 | 15 | 20 | 25 | 30 |
| Promo code cost, EUR | 3.75 | 7.50 | 11.25 | 15 | 22.50 | 37 |
* in this example, the promo code amounts are calculated based on the maximum bet amount – 15 EUR.
Thus, if you made an accumulator bet for ten days, and then took a break for two more days, then the race will be interrupted, but you will still receive the reward provided for by the rules. Promo codes are credited within 24 hours after the completion of the next round; seven days are given to use them.
Attention: the organizers of Linebet Race remind you that in order to participate in the promotion, you must first fill in all the fields in your personal account, correctly specifying the required data and linking the phone number to your account.
Good luck!
Linebet Race: FAQ
How to take part in the Linebet Race?
What should I do if I missed one day of the Linebet Race?