Jozz casino Winter Prizes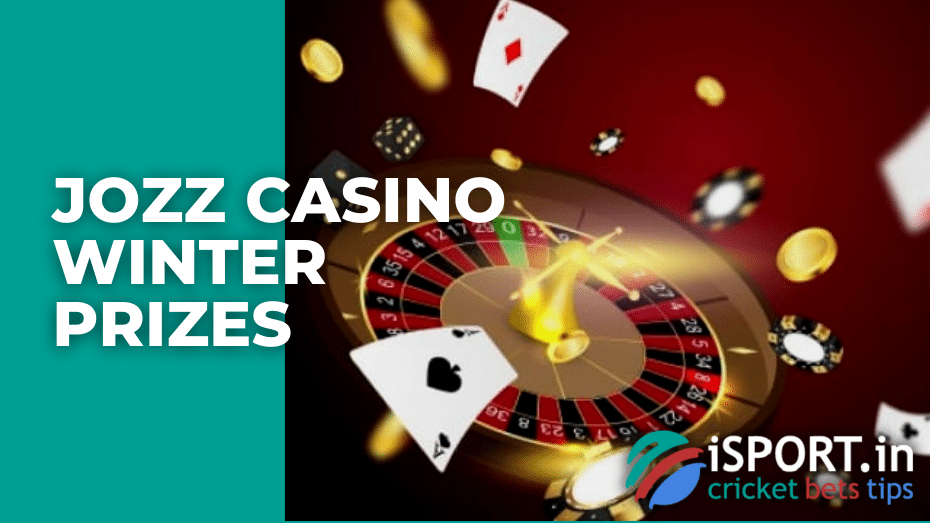 There are few days left before the New Year holidays, and online casinos have already started distributing prizes in special events. In today's material, we will tell you about one of them, a Jozz casino Winter prizes promo with a fund of 100 thousand euros.
Jozz casino Winter prizes: from authorization to victory
Why should you take part in the Jozz casino Winter Prizes tournament?
The first and main reason is that the festive event will last for a whole month, from the first to the thirty-first of December 2022, and will end on New Year's Eve. You can join it at any stage. There is no entry fee, so you can freely plan your time and your bank.
Secondly, the size of the prize fund itself is impressive, which in this case will amount to one hundred thousand euros. The contest is held in two stages, and you can claim a prize at each of them:
First stage: from December 1 to December 14;
Second stage: from December 15 to December 31.
Attention: the results of the first stage will be announced on the 20th, the results of the second – on January 5, 2023.
It is no secret that many newcomers refuse to participate in slot tournaments mainly because they are not confident in their abilities and are not ready to join the race, in which, in their opinion, it is almost impossible to win. We hasten to reassure you: the Jozz casino Winter Prizes is a happy exception to all these rules because here, you do not need to constantly look at your watch and check if you have been beaten by a more successful competitor in the leaderboard. All you need is to pass authorization, select a suitable slot machine from the qualifying list and purchase spins worth at least 25 euros (equivalent).
Attention: if you do not have your account in Jozz online casino yet, start by signing up and do not forget to specify the isport bonus code during registration, with which you can get 100% plus to your first deposit, as well as free spins for playing slots.
Every 25 euros of bets will bring you one ticket to participate in the draw. You can buy up to two hundred tickets a day, increasing your chances of winning. At the end of each individual stage, the tickets are reset and their accumulation starts anew.
The Jozz casino Winter Prizes is held jointly with the popular Evolution provider, which offers the following qualifying slot machines for users to choose from:
Crazy Coin Flip;
Crazy Time;
Dream Catcher;
Gold Bar Roulette;
Immersive Roulette;
Infinite Blackjack;
Instant Roulette;
Lightning Blackjack;
Lightning Dice;
Lightning Roulette;
Mega Ball;
MONOPOLY Big Baller;
Turkish Lightning Roulette;
XXXtreme Lightning Roulette.
Which one to choose is up to you. Moreover, if you wish, you can bet on any of the presented slots or focus on a particular category (for example, "Roulette").
Finally, some standard restrictions are relevant for the Jozz casino Winter Prizes tournament. They are probably familiar to regular customers of the site. First of all, this concerns the ban on creating a second or more accounts in the same name. In addition, the company is closely monitoring attempts to use third-party software to increase the number of winnings and various IP masking services. To guarantee to avoid possible problems, we recommend paying attention to the rules of the Jozz online casino (a link to the relevant information blocks can be found in the footer of the company's official website).
Good luck!