Jeetwin T20 Free Spins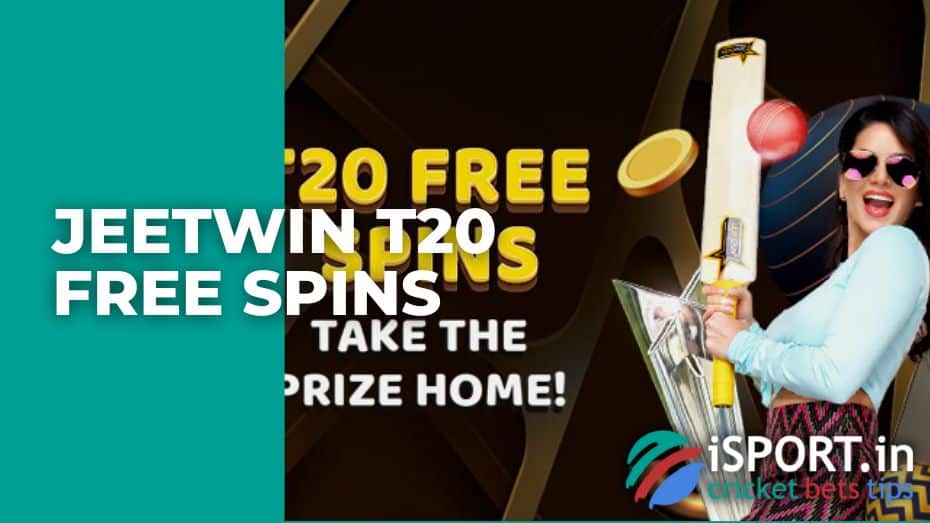 Do you like to play and win? What about valuable prizes? The latest promotion from Jeetwin T20 Free Spins gives all regular clients of the famous online casino the opportunity to try their luck in the fight for a brand new iPhone or a large monetary reward. How to increase your chances of winning – read in our material.
Jeetwin T20 Free Spins: the bigger the bet, the closer the win
Jeetwin T20 Free Spins is an autumn promotion that coincides with the eighth ICC Men's T20 World Cup tournament. Any regular client of an online casino who pays attention to sports betting, if desired, will be able to get additional benefits from them.
Which exactly?
Unlike the vast majority of such promotions, in which either only valuable or strictly cash prizes are played, here you can claim gifts from both categories:
iPhone 14 pro max;
100,000 INR;
10,000 INR;
1,000 INR;
300 INR;
250 INR;
200 INR;
150 INR;
100 INR;
50 INR.
Attention: monetary rewards are credited in the form of so-called free credits.
What do you need to do to compete for one of the listed prizes?
The first and most important condition is your own verified account. Even if you have never been registered in an online casino, it does not matter – we have prepared detailed instructions and a unique promo link, clicking on which guarantees you a bonus of up to 20,000 INR plus free spins.
The second condition can be briefly formulated as "a gift for a daily turnover of funds." In fact, this is the main qualification requirement of Jeetwin T20 Free Spins: regardless of how much you spent on a particular bet and what its outcome turned out to be, you will need to comply with the framework established by the rules.
The minimum daily turnover of funds is 50,000 INR. After you spend the specified amount on bets, the system will automatically award you two free spins, each of which may be potentially winning.
Attention: within the framework of Jeetwin T20 Free Spins, not only are cricket bets taken into account, but also bets made on other sports.
Can you increase your chances of winning? We answer: you can! To do this, it is enough to increase the size of the daily turnover of funds:
60,000 INR will bring you four prize free spins;
70,000 INR – six prize free spins;
80,000 INR – eight prize free spins;
100,000 INR – ten prize free spins.
Thus, the more you have time to put down during the day, the more likely it is that one of the prizes of the Jeetwin T20 Free Spins promotion will be yours. At the same time, it is essential to take into account that the promotion is dynamic, and the spins received cannot be accumulated: exactly twenty-four hours are allotted for their use from the moment of receipt, after which the counter is reset.
You can take part in the hunt for free spins every day until the end of the promotion, which will be announced separately. Bets placed from midnight to 23:00 are counted, but those bets registered in the last hour and a half are automatically transferred to the next day.
The prizes received do not require wagering. This point is significant because many regular online casino clients, regardless of their experience and length of stay on the site, are reluctant to join bonus events where participants must comply with such requirements. Here everything is highly transparent and straightforward: if your free spin turns out to be a winning one, wait for confirmation from customer service and take your prize!
Jeetwin T20 Free Spins: Frequently Asked Questions
What can you win in the Jeetwin T20 Free Spins?
Do I need to pay for participation in Jeetwin T20 Free Spins?
Do I need to wager the prizes received as part of the Jeetwin T20 Free Spins?