Jeetwin Loyalty Points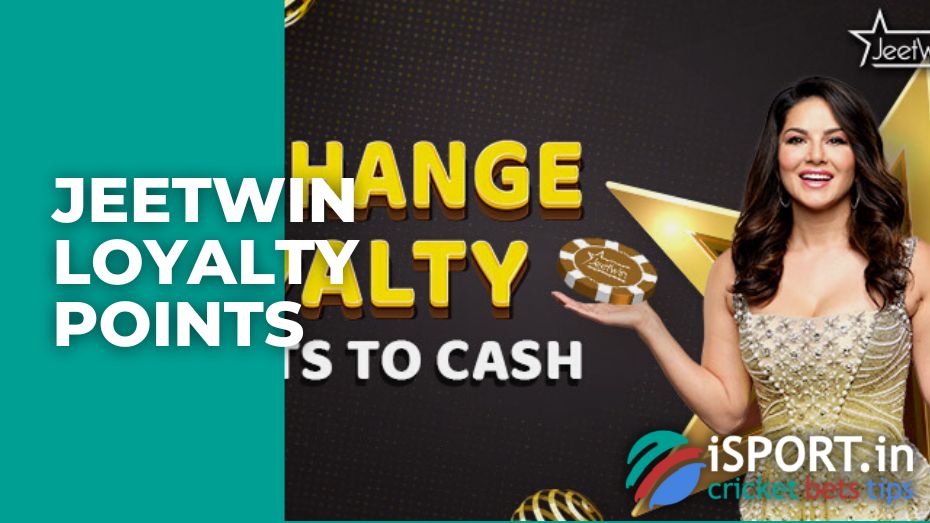 Many modern online casinos willingly use various types of so-called internal currency – points that are awarded to regular clients for specific achievements. In some cases, they can be exchanged for promo codes; other sites offer an exchange for free spins, and in others – for real money. The latter category also includes Jeetwin Loyalty Points, which we will describe in detail in this article.
Jeetwin Loyalty Points: determine the exchange rate
Jeetwin Loyalty Points are not only the internal currency of the online casino, but also a natural part of the loyalty program, which any new client can join. In total, it has six steps:
"Bronze";
"Silver";
"Gold";
"Pearl";
"Ruby";
"Kohinoor".
To get to the first, "bronze" stage, it is enough to accumulate 2,500 loyalty points. At the same time, it is not necessary to confirm the status achieved – it will remain with the client until 25,000 LP is accumulated on his account and he moves to the "silver" stage.
Interestingly, the Jeetwin loyalty program includes a daily recalculation of points. Simply put, you don't have to wait several weeks or months to update your position in the status table. The more actively you play, the faster you can advance in the table without losing anything.
Attention: you can check your current status in the loyalty program in your personal account after registration with promo code.
How are Jeetwin Loyalty Points awarded?
The answer to this question directly depends on your gaming preferences. So, in particular:
To earn 1 LP on slots and in E-Games, you need to put down at least 50 INR;
200 INR bets in the Live Dealer section will also bring you 1 LP;
But to earn 1 LP in board games, you must put down at least 1000 INR.
By switching to the "silver step", you get the opportunity to change Jeetwin Loyalty Points for real money.
| | | |
| --- | --- | --- |
| The level achieved in the loyalty program | The minimum number of LP | The exchange rate for real money, INR |
| «Silver» | 25,000 | 100 LP = 2 |
| «Gold» | 20,000 | 100 LP = 2,5 |
| «Pearl» | 15,015 | 100 LP = 3,33 |
| «Ruby» | 10,000 | 100 LP = 5 |
| «Kohinoor» | 5,000 | 100 LP = 10 |
Attention: the minimum amount for which LP can be exchanged is 500 INR.
The organizers have not established any additional restrictions on the exchange of LP. In practice, this means that you can request another conversion as needed. However, if at the same time you are interested in maintaining your status in the loyalty program, we recommend periodically checking the account status.
Finally, we note that Jeetwin Loyalty Points are not the only element of the program that deserves attention:
Firstly, starting from the "silver" level, additional LP is credited to clients monthly;
Secondly, the "pearl" players receive an exclusive support number, by which they can communicate with the support service in the future without waiting in line.;
Thirdly, customers who have reached the "ruby" level can count on an invitation to special VIP sweepstakes. In addition, they have the right to request an extraordinary cashback withdrawal;
And finally, Kohinoor users are additionally guaranteed a significant gift – a paid trip.
The frequency of the exchange of loyalty points remains entirely at the discretion of the program participant. If you like a more relaxed game pace, this will not be an obstacle to moving to the next stage: the accumulated points do not burn, so if you wish, you can pause or switch between sections in any order without fear of the status obtained.
Jeetwin Loyalty Points: FAQ
What are Jeetwin Loyalty Points?
Is it possible to exchange Jeetwin Loyalty Points for real money?
Jeetwin Loyalty Points: What is the minimum withdrawal amount?