Jeetwin 2x Loyalty Points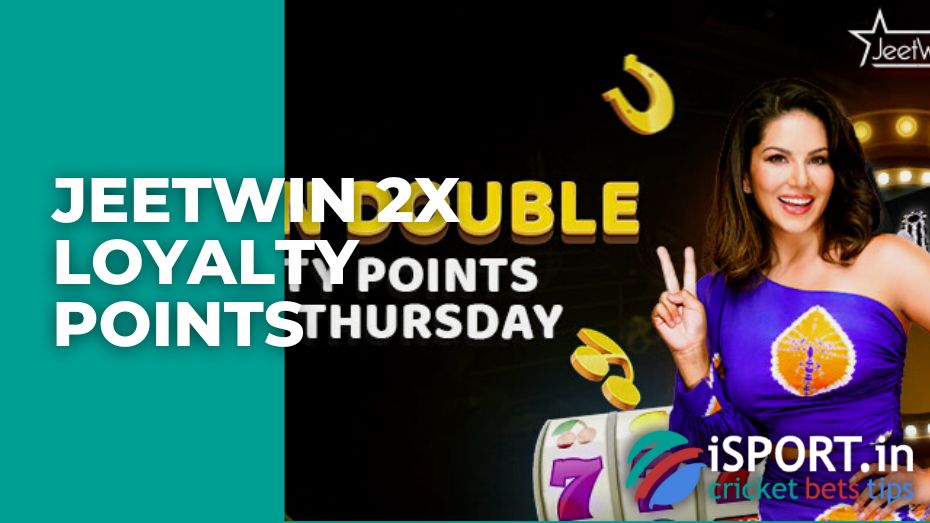 Jeetwin 2x Loyalty Points – another promotion from the regular list of online casinos, which will surely please active members of the loyalty program, regardless of status. Why? Read in our review.
Jeetwin 2x Loyalty Points: additional benefits from betting on slots
Let's start with the definition: loyalty points (LP) in Jeetwin are a key component of the program in which any regular customer can participate. What does it give?
Firstly, access to a wide range of bonuses, starting with the accelerated withdrawal of funds and ending with express cashback;
Secondly, several benefits, including invitations to exclusive events closed to newcomers;
Thirdly, a lot of individual gifts, including a paid trip.
Loyalty points are awarded to program participants for bets placed in the following sections:
| | | |
| --- | --- | --- |
| Section | LP number | Amount spent on the bet, INR |
|  "Slots" and "E-games" | 1 | 50 |
| "Live dealers" | 1 | 200 |
| "Board games" | 1 | 1000 |
By accumulating loyalty points, you automatically increase your status. In total, the program provides six levels ("Bronze", "Silver", "Gold", "Pearl", "Ruby", "Kohinur"), each of which has some bonuses, discounts and individual incentives. It is enough to accumulate 2.5 thousand LP to get the "Bronze" status. Starting from the "Silver" stage, the main option of the program becomes available to the participant – the possibility of exchanging LP for real money.
The higher your status, the more profitable the course. So, for example, if "Gold" players receive 2.5 INR for every 100 loyalty points, then for "Ruby" this ratio is already 5 to 100.
Attention: the minimum sum that can be exchanged for LP is 500 INR for all loyalty program members without exception.
However, some program participants prefer not to change the LP but to save them on the account. This approach also has its meaning because it makes it possible to increase your status faster, simultaneously receiving extra bonuses. And here, Jeetwin comes to the rescue. We double loyalty points – a weekly promotion that allows you to increase the number of LP on your account.
How to do it?
Get authorized (if you haven't registered yet, go to the Jeetwin website using our promo link to get one of the three types of initial incentives for beginners who are creating a personal account for the first time);
Play on any slots from the Jeetwin collection from noon to midnight on Thursday (Indian time).
Attention: even though the Jeetwin slot section has a demo mode that allows you to place stakes without registration. In this case, only those spins that were paid with real money are counted (the outcome of the scrolling does not matter).
Jeetwin 2x Loyalty Points works extremely simply: all the LP that you have time to accumulate in the specified twelve hours will be multiplied by two.
Let's analyze an example.
Let's say you put 15,000 INR in the slot section, bringing you 300 loyalty points. If, at the same time, you managed to fit into the specified time limit, then an additional 300 LP will be credited to your profile before midnight on Friday.
The Jeetwin 2x Loyalty Points event does not provide for the wagering of the received promotion nor the fulfillment of any additional conditions. Nevertheless, the organizers have provided a small list of restrictions: so the loyalty points received cannot be shared with other players. It's impossible to combine this offer with others (for example, if you decide to participate in Jeetwin Double loyalty points, then you will not be able to get a daily slot discount for the same period).
Jeetwin 2x Loyalty Points: FAQ
What is Jeetwin 2x Loyalty Points?
How does Jeetwin 2x Loyalty Points work?
How many times can you participate in the 2x Loyalty Points promotion?