Black Friday Cashback 20% by 1win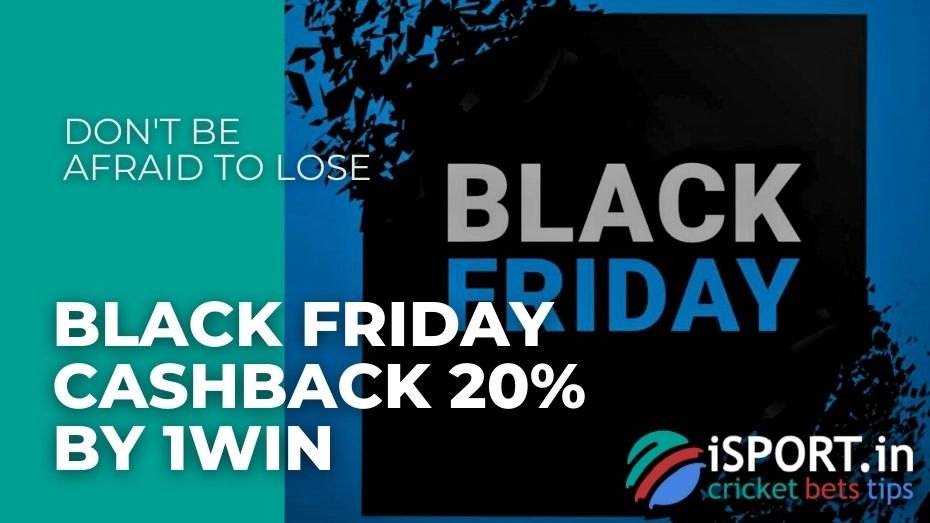 Did you know that the term "Black Friday" was originally used to refer to heavy traffic jams on Philadelphia roads on the Friday after Thanksgiving Day? From that day, the traditional sales season began, when all stores opened very early and offered their customers serious discounts. And although this phenomenon originated in the USA, it soon spread around the world. Today, many websites and companies often arrange similar promotions for their customers. And bookmaker 1win also did not stay away! Therefore, have time to participate in the promotion Black Friday Cashback 20% by 1win and get a refund of 20% on bets lost.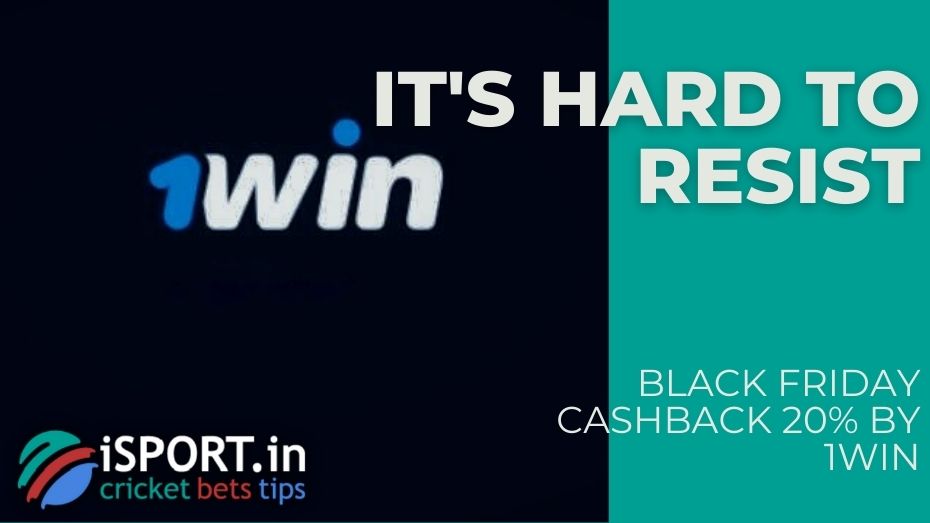 Black Friday Cashback 20% by 1win: terms of the promotion
Traditionally, before participating in an event, it is necessary to familiarize yourself with its conditions, which will now be presented below.
You must be registered on the 1win website. If, for some reason, you still haven't done it, then when registering, use the 1win promo code to receive a welcome bonus.
The promotion is valid until 29/11/2021.
All games from the provider "BetGames" take part in the Black Friday Cashback 20% by 1win. The list of games includes:
Speedy 7
Andar Bahar
War of bets
6+ poker
Bet on poker
Baccarat
Wheel of Fortune
Classic wheel, and so on.
All of the games mentioned above for Black Friday Cashback 20% by 1win are quite popular among users.
Black Friday Cashback 20% by 1win: rules of participation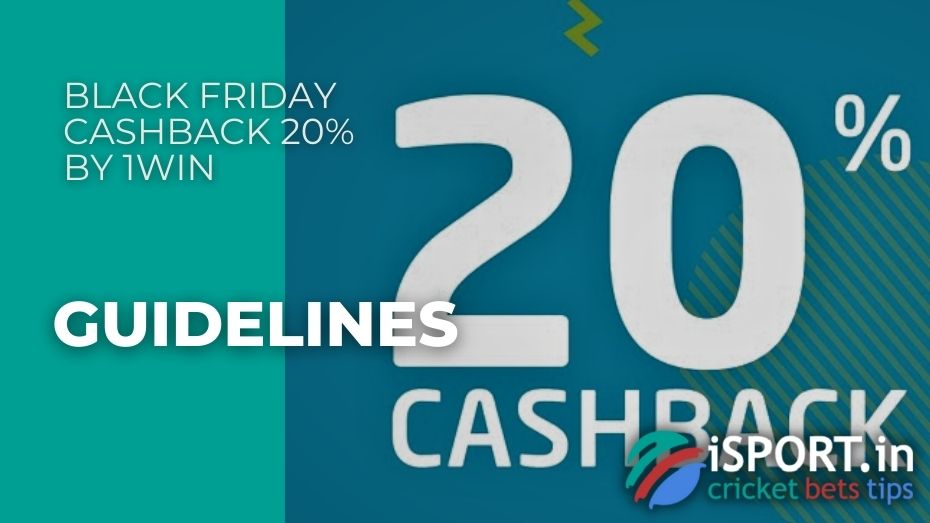 As always, the rules of the promotion are quite simple and understandable to users.
The promo does not include bets that are made using free bets. For example, if you place an auction bet taking into account the available bonus (free spins or bonus funds) and lose, no cashback will be credited for such a bet.
Cashback will be credited only to all net losses.
If you cancel the bet, it will not be included in the promotion.
Cashback is credited to the user's gaming account without the need for wagering.
The minimum odds must be at least 1.5.
In order to receive cashback from Black Friday Cashback 20% by 1win, it is impossible to use bonus funds. Only real ones.
The minimum number of bets is 10.
The minimum payout is 5€, the maximum is 100€.
Do you want to know how cashback is calculated? Here is a simple example. The player placed 2 bets in the Wheel of Fortune for 10€ and 20€, respectively. The first bet won, the second one lost. Then the user made several more bets in other slots. As a result, during the promotional period, the client of the company lost 100€. According to the terms, Black Friday Cashback 20% by 1win will provide the user with 20€ as cashback.
We all get upset when failures happen in our lives, especially if it concerns betting and online games. However, with the promotion Black Friday Cashback 20% by 1win, it's not so scary to lose. Especially when it is possible to get 20% cashback from the number of lost bets.