BetOnline Odds Boosters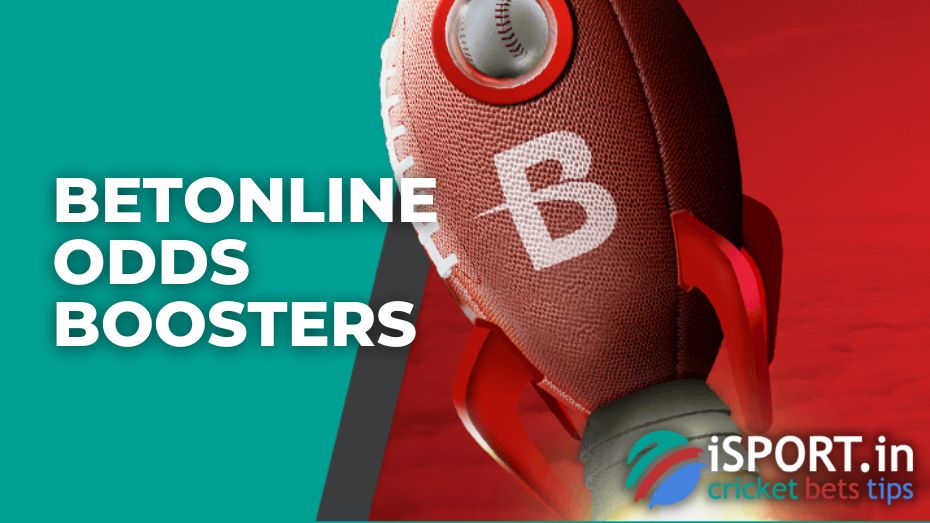 Sometimes a bettor may find himself in a situation where he wants to place a bet, and he is confident of winning, but the current odds do not suit him. In this case, you can increase the value of your sports forecasts using BetOnline Odds Boosters. How to use this promotion correctly, and who can use it? Read the proposed information material.
BetOnline Odds Boosters: terms of use
Creating promotions that allow you to get a chance to increase profits from sports betting has long been practiced by companies to help attract and retain bettors on their sites. Therefore, this opportunity can be found in almost all popular bookmakers. Let's learn more about the conditions for using BetOnline Odds Boosters because they are tied to specific requirements.
So, every day the company will increase the chances of winning in favor of players in numerous markets, regardless of the sport or type of bet. Therefore, do not forget to visit the Odds Boosters tab daily in the betting shop area on the official BetOnline website.
But in order to start making bets for money, a visitor to the site must have a gaming account opened. If you have not created an account, then read about the registration procedure with additional rewards in our informational article BetOnline promo code.
Only after registering and making a deposit that activates additional bonuses should you proceed to the study of suitable odds boosters, which will be displayed in the form of futures, props and parlays in the previously specified tab. Sports available for forecasts range from cricket to martial arts. Before you rush to place bets on stimulated markets, make sure you understand all the rules related to this case. For example, study the current coupon limits, the time of the games, the participating teams, etc.
For example, a client finds a football match where the current score for the victory of one of the teams is +500. If desired, he can increase the odds to +800, thereby individually increasing his profit in case of a successful forecast.
BetOnline Odds Boosters: where are they located
The company is constantly improving all its services, offering users to place a bet in one of the best bookmakers with an excellent line of sports and the opportunity to earn real money. Now you will find out where BetOnline Odds Boosters are located:
Go to the official BetOnline website.
Register or log in to your account and make sure there is money on your balance.
On the main page, select and go to the Sports or Live Betting
Click on the Odds Boosters tab on the left side of the page and view the available boosted markets. Select the market you like to add it to your coupon.
Enter the amount you want to bet and click Place Bet.
Remember: this promotion with an increase in the chances of betting is an offer with a limited validity period. After all, sports games that fall under bonus offers always have a time frame.
In conclusion, it is worth saying: use the offered promotion if there is such an opportunity! Because BetOnline Odds Boosters is one of the best ways to increase profits from your own forecasts. Good luck!