1xChest in 1xBet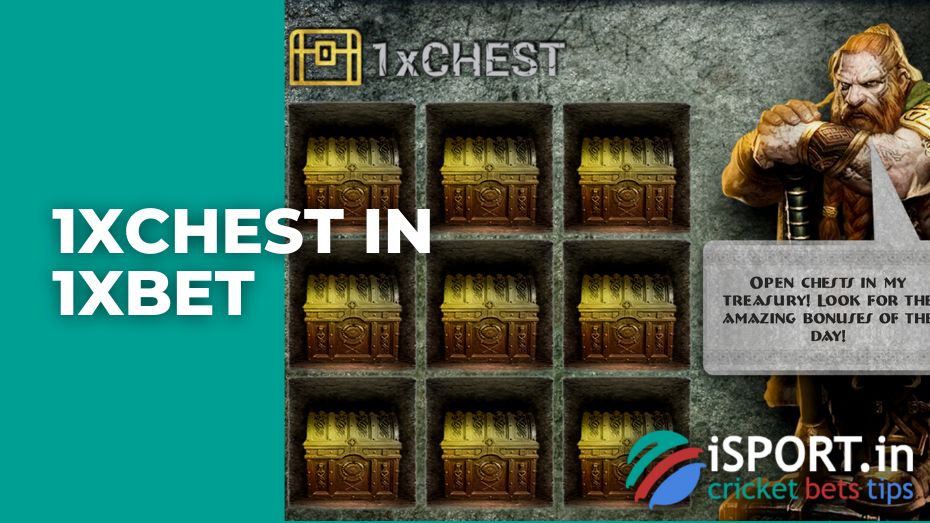 How about forgetting about the harsh competition in tournaments for a while, relax and win a long-desired smartphone in an elementary lottery? Today we will talk about the game 1xChest in 1xBet, in which the user can get bonus points, promo codes or one of the valuable prizes for the right choice.
The essence of the game 1xChest in 1xBet
Why is a separate article on our website dedicated to the game 1xChest in 1xBet? Because it is a great chance to win bonus points or valuable prizes without competing with other users, without making a lot of bets and without fulfilling many conditions. This game is a lottery, where you can get a win literally in one click.
The essence of the offer is simple: the user opens the promotion page in 1xBet online and purchases inputs to the game. After performing these actions, 9 chests will appear on the screen, in which treasures can be stored in the form of bonus points or equipment from Apple. The bettor's goal is to make the right choice.
1xChest in 1xBet: how to play
The user will need to perform a chain of actions in a particular order to play 1xChest in 1xBet:
Log in to the site. Bonus games are only available to registered users and do not involve a demo version. In view of this, log in to your account or use the 1xBet promo code ISPORT to create an account.
Purchase inputs to the game. There are two possibilities here: the first is a purchase for bonus points (we purchase a promo code in the company's store for the 1xChest game), the second is for real money (you can buy inputs on the promotion page).
Open the game. You can find the application in the Promo section (Bonus Games tab).
Choose a chest. As mentioned earlier, a guardian and 9 antique chests of gold will be on the screen. Click on the tile you like to check the contents of the chest.
Is there any strategy that will help you win as many pleasant bonuses and gifts as possible in 1xBet games? Yes! According to the rules, treasures are not stored in all chests. With a one-time entry into the game and the required number of attempts, the user can open up to 9 tiles (no new one will appear in place of the opened chest), while the treasury will be updated with a new entry into the game.
What should you do to get more profit? Buy several attempts to plunder the entire treasury in one game and get a guaranteed bonus!
As for the type of gifts, in 1xChest in 1xBet you can win:
promo codes (cover different services of the company);
bonus points (needed to make purchases in the Promo code Store);
valuable prizes (as a rule, these are equipment from Apple or other top brands).
Duration of the promotion: permanently.