Pin Up Giveaway on Instagram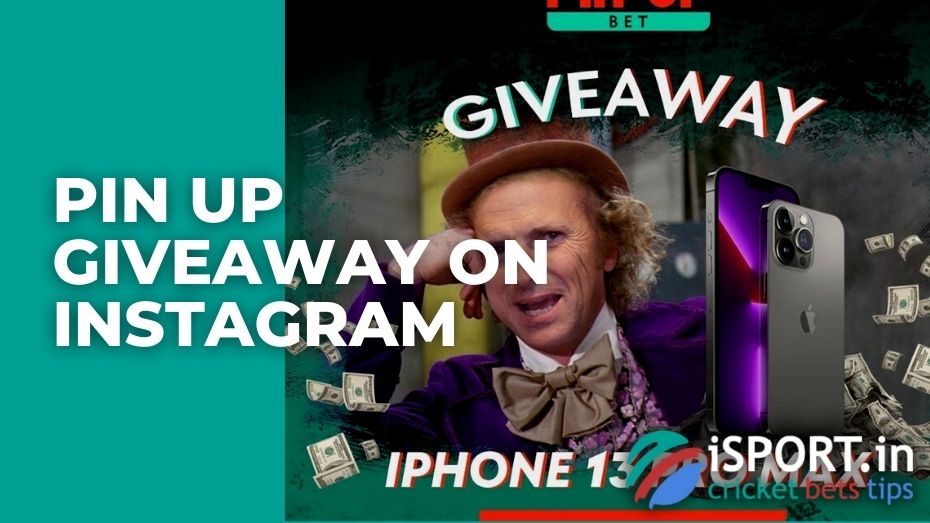 Do you like receiving gifts all of a sudden? We think that the answer is yes because it's always nice. Therefore, we recommend you take part in a new promotional offer from the bookmaker Pin Up Giveaway on Instagram. We reveal all the details in our article.
Pin Up Giveaway on Instagram: terms of the promo
Social networks have long been an integral part of our lives. Thanks to them, we have the opportunity to follow the lives of our friends, colleagues, acquaintances and even sports idols, find out the most exciting news on time, as well as win cool gifts by participating in promotional offers from various companies.
So, the popular bookmaker Pin Up keeps up with the times, and also promotes its profiles on various social networks in order to be even closer to its clients from India, and delight them not only with gambling and entertainment products, but also with useful information about cricket, as well as profitable promotions.
And right now you can take part in a new promotional offer called Pin Up Giveaway on Instagram. The essence of the promotion is that every user who has left absolutely any comment under a post on the Pin Up company's personal Instagram will participate in a draw of cool prizes, where the most important gift is an Apple iPhone 13 Pro Max 512GB Graphite.
How to participate in the promo Pin Up Giveaway on Instagram:
Of course, only registered users can take part in the promotional offer of the Pin Up bookmaker. If you don't have a gaming account yet, then you can create one using our branded Pin Up promo code – ISPORTIN. Thanks to it, you will be able to receive an increased bonus of 150% up to 25,000 INR.
Next, you need to have an active profile on Instagram.
There you need to find a profile with a nickname – @Pinup.bet.in. Subscribe to it.
Find the last post where "Giveaway" will be written.
Leave any comment under it. Important: one participant = 1 comment. If the admins of the Pin Up page see that you have left more than one comment, you will be automatically excluded from the draw.
Done! On April 12, 2022, the results of the draw will be announced. All winners are determined using a randomizer – a program that randomly selects numbers from a given number.
As for the prize fund of the promotion Pin Up Giveaway on Instagram, there are 20 prizes in total:
1st place = Apple iPhone 13 Pro Max 512GB Graphite.
2nd place = free bet for 3,000 INR.
3rd-20th places = free bet for 1,500 INR.
The company's management will contact the winner who won the iPhone personally and arrange for the shipment of the smartphone.
As for the free bets, they will be credited to the player's bonus account within 2-3 days from the moment the results of the draw are announced. The free bet itself must be made within 7 days from the moment of its crediting. Please note that if a bet made with the help of a free bet wins, then the net amount of the winnings will be calculated according to the formula: winnings – the amount of the free bet = net winnings.
Other contests are also held on the Pin Up bookmaker's Instagram page. Therefore, be sure to subscribe in order to participate in profitable company dregularly.